Investigation underway into South Suburban Black Chamber
Updated June 15, 2020
By Rex Robinson and Barrington M. Salmon | 6/15/2020, 1:55 p.m.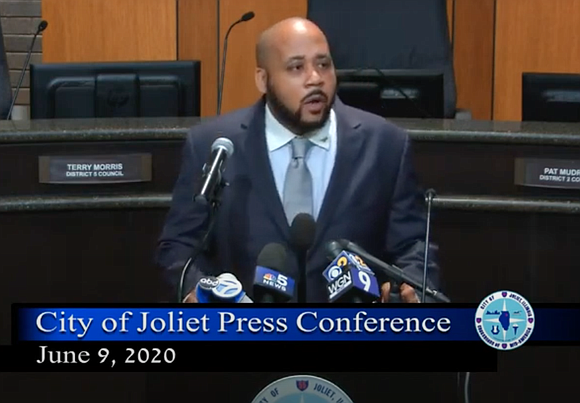 O'Dekirk on Friday denied covering up any investigation of Darden and said whatever relationship he has with anyone he would never cover up any police investigation of them as a favor.
Illinois State Black Chamber of Commerce President and CEO and former board Chairman Larry Ivory has accused Darden of hijacking the organization, forming a new chapter and engaging in activities that, in the summer of 2019, led Ivory and other concerned members to file a police report, hire a lawyer and send a cease and desist letter to Darden.
Darden has vehemently denied any wrongdoing in the matter.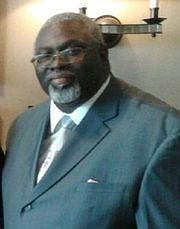 Last year, Darden, an IT businessman, broke away from the Illinois State Black Chamber and formed the South Suburban Region Black Chamber of Commerce. That's when a series of irregularities became apparent, according to Ivory.
"He hijacked the organization," Ivory said. "I thought he was a decent guy but he was doing a lot of things that were problematic but I didn't realize that at the time. I found out that he took money – $500 – from the ILBCC account and started a political action committee then he terminated myself and the other board member which he doesn't have the power to do."
Ivory further alleged Darden changed the board's registered agent, Nauteia Brass, which is illegal in Illinois, removed the CFO from the board and took over the board's bank account, leaving only himself and his wife in control of the bank account.
When asked about the accusations in 2019, Darden categorically denied every allegation leveled against him. 
"This is just disgruntled employees who are conducting a smear campaign. They have an unusual sense of ownership," said Darden, former chairman of the Will County Young Republicans and now the organization's treasurer. "None of the accusations are true. I'm aware of the smear campaign and the letters going around. I think they want to control (the) organization. They see it as a business opportunity, see the money – it's all about money."
Contrary to what is being spread by his detractors, Darden told The Times Weekly in 2019 that his IT business is still up and running. 
"My business is very strong and we're still doing well," said Darden, adding that he is the founder of the African American Business Association of Joliet. "It is a measure of their resolve in this smear campaign."
Ivory and his colleague said their allegations are not frivolous and speaks to their ongoing concerns about Darden's maneuvers.
According to Ivory, they produced screenshots and a cache of documentation to support their assertions. Ivory and others contend that Darden, owner of Casanova Information Services, and his wife Erica Cornelia Darden, managed ILBCC's IT department and changed the board member names on July 9, 2019. They also alleged that Darden filed a false annual report with the State of Illinois appointing his illegal board; changed the register agent to ensure that all state-related paperwork was rerouted to his home; tampered with the organization's bylaws and resolutions; added his best friend and client Anthony McCaskill and his wife to certain documents; then locked Ivory and other board members out of the organization's drive, emails and files containing board minutes and bylaw revision.
Ivory, a founding member of the ILBCC since its inception in 1987, said he had hoped Darden would reverse course but that didn't happen. Of great concern, according to Ivory, is the approximately $25,000 to $30,000 raised at a fundraising event that Darden never turned over.
"A week and a half after the event, we called a meeting," Ivory said. "We said he has operated out of the scope of our organization. We asked the bank to freeze our account but someone unfroze it. Our attorney called the bank and they showed him the documentation."
According to Brass, a detective from the Joliet Police Department contacted her on Sunday and told her the case has never been closed and the investigation is ongoing.
  "We're grateful that there's an investigation underway and we hope it is resolved soon," Brass said.