River tubing comes to Plainfield
Madhu Mayer - mm@thetimesweekly.com | 6/16/2020, 6:08 p.m.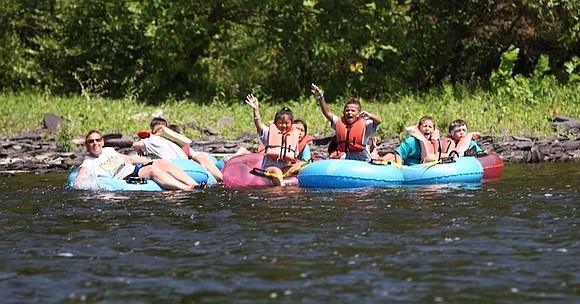 If you love to river tube, then the Village of Plainfield should be on your local list of fun destinations.
The Plainfield Village Board Monday approved the permit with Plainfield River Tubing for the recreation activity at Riverfront Park/Electric Park West.
Kris Most, president of Plainfield River Tubing LLC and a Plainfield resident, said the start-up business' goal is to create a family-oriented recreation opportunity in the village's downtown area. Most said the nearest river tubing business is more than 30 miles away. The proposal would be to pick up the participants at Electric Park West by Lockport Street and shuttle them to the 135th Street/Eaton Preserve east of Route 59 to launch the float. The river tubing would float down DuPage River and is expected to take 1-1/2 to 3 hours depending on the water flow, according to planner Jake Melrose with the Village of Plainfield.
Terms approved by the board states that the permit will expire on Dec. 31, 2022, and the village can terminate the agreement if the service does not perform to the standards set. No alcohol will be allowed and hours of operation will be from 7 a.m. to dusk from May to October. For those who are under 18 must sign a waiver and be accompanied by a parent or guardian. Children 12 years and under are required to have a parent or guardian on the water with them at all times.
A river tubing enthusiast, John Cortez said he "cannot wait" to take advantage of the recreation activity.
"I normally kayak down the river, but river tubing is something my family and I love to do," he said. "Now we don't even have to leave our community to do it."