Joliet City Manager search restarts
By Rex Robinson | 6/17/2020, 12:48 p.m.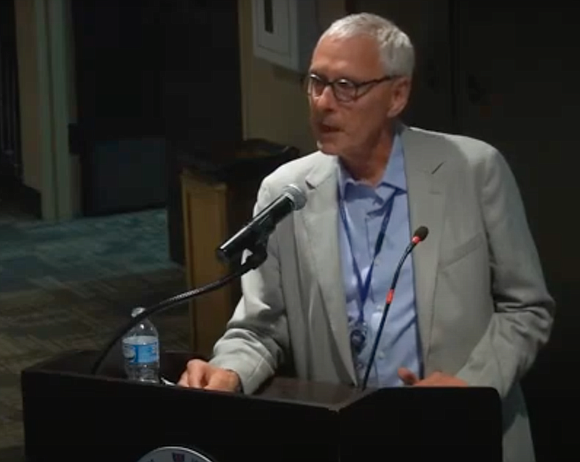 As far as Joliet Mayor Bob O'Dekirk is concerned it's been far too long for the city to be without a permanent City Manager.
Steve Jones has worked month to month as Joliet's interim City Manager since March 1 under the current contract and served for more than a year in the position prior to that. O'Dekirk and some of the other council members said the time is now for change.
It doesn't appear, however, that is going to happen anytime soon as five of the council members - Pat Mudron, Bettye Gavin, Sherry Reardon, Mike Turk and Don "Duck" Dickinson - voted Tuesday to re-hire a search firm to start the process yet again of finding a permanent city manager. This will be the second search for a permanent city manager since Jones has been in the interim position.
"It's been a year now - or about a year - since five council members removed interim city manager Marty Shanahan and replaced him with a different (interim) city manager," O'Dekirk said. By keeping Jones in place as an interim city manager, O'Dekirk added, the city is not in compliance with its own ordinance. Also, Jones doesn't live in Joliet and retired from the city.
"There's five council members that have stood together when it comes to this issue and I'm urging the five of you to move forward and make a decision and hire a new city manager," O'Dekirk said. "There's nothing holding this up other than the five people who removed Marty Shanahan."
The tension between Jones and the mayor was evident earlier at Tuesday's meeting when Jones gave a report to city officials. In that report, he proposed reinstating late fees for water bills and other city services that had been put on hold at the start of the Coronavirus pandemic to help residents and business owners struggling as the economy began to plunge and businesses were forced to close.
"Since we are now open and pretty much back to normal business operations, we are proposing to reimpose those late fees beginning July 1st," Jones said. "With access being normal, no one could now say that because of the pandemic access was denied. So July 1st will be the date."
O'Dekirk quickly put the brakes on that proposal. "That was my decision to waive the late fees," he said, adding that it was a state of emergency. "If they're going to be reinstated, it should come through me… That's not your decision to make."
While the city is moving ahead with restarting the search process for a permanent manager, Councilman Larry Hug expressed some pessimism.
"Are we sure we're not going to go through this process, come down to two and still not be able to pull the trigger? I guess I'm asking a rhetorical question," Hug said.