Will County Republicans part of lawsuit against Governor
By Rex Robinson | 6/17/2020, 1:19 p.m.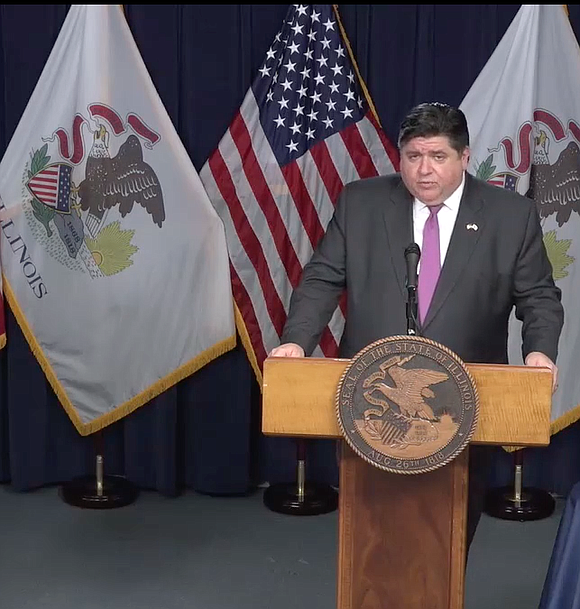 The Illinois Republican Party and three local Republican Party committees, including one from Will County, have filed a federal lawsuit against Gov. J.B. Pritzker over his ban on gatherings of more than 10 people.
Prtitzker's press office has labeled the suit political. In a statement from the Liberty Justice Center, Kristen Williamson said the governor last week "marched in and endorsed large-scale rallies with crowds numbering in the thousands, yet other political speech groups including the Republicans are banned from gathering in groups of more than 10 under Pritzker's Executive Order." Attorneys, working on behalf of the Republicans involved in the suit, are asking the court to "take immediate action to allow the party to operate in-person events in the run-up to the Nov. 2020 election.
The lawsuit, Illinois Republican Party versus Pritzker, was filed on June 15, in the U.S. District Court for the Northern District of Illinois. Attorneys represent the Illinois Republican Party, Schaumburg Township Republican Organization, Northwest Side GOP Club and Will County Republican Central Committee from the Liberty Justice Center, a Chicago-based public interest law firm.
"The governor's actions are both hypocritical and illegal. The First Amendment applies equally to everyone in Illinois — not only people whose political views are supported by Gov. Pritzker," said Patrick Hughes, president and co-founder of the Liberty Justice Center. "The governor claims to believe that the freedom of assembly is such a critical right that he not only allowed last week's rallies, he even walked in one in violation of his own executive order. The governor must be stopped from depriving the Republican Party and its local groups of the same right."
Jordan Abudayyeh, Pritzker's Press Secretary, released a statement about the suit. "This is about scoring political points and criticizing civil rights protests supporting the Black Lives Matter movement, she said. "The courts have repeatedly upheld the Governor's executive orders as based on public health guidance. And as the Republicans who attended protests against the public health guidance are well aware, the State has never prevented people from exercising their First Amendment rights."