How an infectious disease physician will spend the summer of 2020
6/23/2020, 10:15 p.m.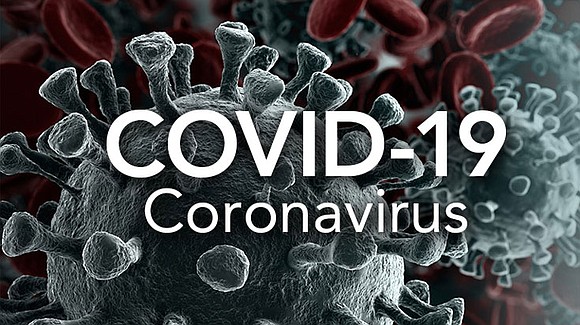 We're starting the summer in Illinois on a positive note: the numbers of COVID-19 cases are decreasing in our state.
That's great news: it means that 10 weeks of separation has resulted in countless lives saved, but it does not mean the virus is gone or that cases won't escalate again.
What does it mean that COVID-19 cases are decreasing in Illinois?
After SARS-2 CoV infects someone it takes on average 5 days (range 2-12 days) to get symptoms and another 5-10 before the symptoms are severe enough to require hospitalization. There is a two-week lag from time of exposure to hospitalization.
Schools closed in March, just when the earliest community transmission was recognized, followed by bars, restaurants and other business offices to curb the spread of COVID-19. We first saw travelers from Europe, Asia and other hard-hit states getting sick.
Within two weeks, a surge of patients with COVID-19, in need of oxygen and ventilators, filled hospitals. They were infected two weeks earlier at churches, hair salons, family functions and other events, before the stay-at-home order started.
In April, we saw essential workers and their families getting sick. This was followed by outbreaks at several nursing homes that affected residents and staff. The most recent cases were clusters at workplaces. All these groups got infected during the stay-at-home period because they could not stay home.
During the first two weeks of June, we discharged far more COVID-19 patients than we were admitting and now we only have a handful of patients left, most of whom were admitted weeks ago and are still in need of ICU care.
Let's celebrate the many thousands of lives saved by the heroic efforts of simply staying home.
What's the risk now of catching COVID-19?
If we let our guard down, there will be new infections that lead to another escalation of cases, and in turn, a higher risk to everyone. It's going to be a long time before we can feel safe stepping into a crowd or a workspace without a mask.
Let's take advantage of the summer months to spend time outdoors where the wind blows the virus away. I will be enjoying hikes, bike rides, the occasional run and spending time with my family in the back yard.
My children, who are all in their 20s, have taken my heed. They are limiting their face-to-face interactions to only the most important people in their lives. Fortunately, work and school are still all online. My wife must work outside, but she wears a mask at all times and carries a small bottle of hand sanitizer.
The less the virus spreads this summer, the less chance it can escalate in the fall and winter. By then, we may have greater supply of antivirals, more research into other medications and be closer to a vaccine.
As we brace ourselves for a return to normal, it's not going to be normal. It's not time to let your guard down. It only takes one unprotected exposure to get infected.
Taking the mask off at lunch while eating with co-workers is risky. If it's an exposure in an office to one person and that person self isolates, that's only one more infection. But if it's an exposure in a social gathering or in a crowded building, that could be an outbreak leading to a chain of new infections, hospitalizations and deaths.
Summer 2020 is not going to be typical.
We will have to find ways to enjoy the sunny days without inhaling the virus from a friend or stranger.
People are wondering, "Will there be a second wave?" This depends on how well we do this summer with social distancing and masking, and how well municipalities, churches and stores implement distancing guidelines.
I'm taking the long view, looking to the summer of 2021. By then, there may be a safe and effective vaccine, more studies on medications and widely available treatments for COVID-19.
I am going to enjoy a quiet summer this year.
I look forward to the summer of 2021, cautiously optimistic that someday we can safely gather again and celebrate the precious lives we still have.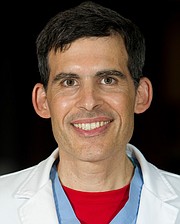 Dr. Jonathan Pinsky
Medical Director, Infection Control & Prevention
Edward Hospital