Village offices to reopen
6/23/2020, 10 p.m.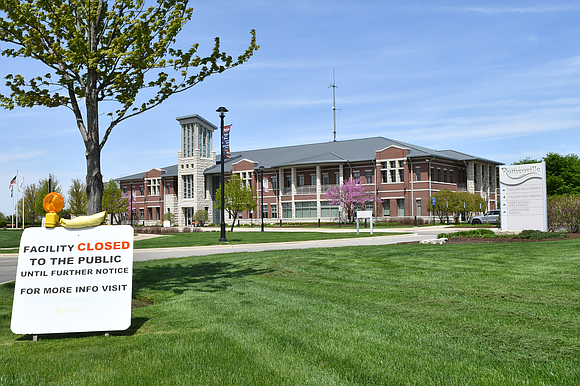 The Romeoville Village Hall, police station, and recreation center reopened to the public on Monday, June 22 with specialized business hours. To ensure public and staff safety, social distancing and sanitation methods will be instituted, and masks will be required for entry. We ask that all visitors follow directional signage and that sick guests do not enter the facilities.
All three buildings will be open Monday – Friday, 9:00 a.m. – noon, will close for cleaning, and then re-open to the public from 2:00 p.m. – 5:00 p.m. Additionally, the first hour of every day (8:00 – 9:00 a.m.) at village hall will be reserved for senior citizens and those who are more vulnerable. Village Committee and Board meetings will resume in-person attendance with social distancing measures and reduced capacity requirements in place. Meeting rooms will remain closed to outside organizations. Residents and businesses are encouraged to utilize online services when available to avoid in-person traffic.
The Fit 4 Life Fitness Center and fire stations will reopen to the public during Phase 4 of the Restore Illinois Plan. Residents are encouraged to visit our website at Romeoville.org for fitness center guidelines.