Will County schools to reopen this fall
Pritzer announces guidelines for safety of students, staff
By Rex Robinson | 6/23/2020, 6:40 p.m.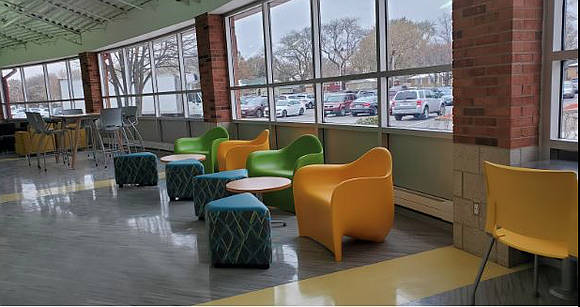 Illinois Gov. J.B. Pritzker announced Tuesday that schools throughout the state would re-open for in-person learning in the fall.
What that will look like for each school in Will County remains to be seen.
Many officials from district's throughout the county will likely be scrambling to meet the guidelines that have been issued to keep students and staff safe when schools re-open for instruction.
"We received the Illinois State Board of Education guidance at the same time this afternoon it was released to the public," Sandy Zalewski, director of communications and development for Joliet Public Schools District 86, said.
"We will thoroughly review the 60-page transition guidance with administrators and committee members who have been working this past month on creating several plans on what a return to school might look like in August."
The reopening of schools will have to fit within the guidelines of Phase 4 of Pritzker's Restore Illinois Plan. That phase is set to begin on Friday. School districts also will need to be prepared to revert back to remote learning in the event of a second wave of the Coronavirus or an outbreak within any of the schools, according to Pritzker.
A number of requirements will be placed on the school districts in order to re-open. Some of these include face coverings for all students and staff, social distancing, temperature checks, increase cleaning and a maximum capacity of 50 people to one space.
What the latter will look like for each individual school will vary depending on the size and available space within each building, and will be left up to officials from each district to decide, according to Pritzker.
For some districts that could mean a combination of remote learning and classroom learning and/or rotating students in the classrooms on different days.
Many school districts throughout the county have already began working on plans for reopening in the fall.
"We've been working on multiple plans since even before school got done in May based on state guidance, as we've mentioned several times in recent communications," said Plainfield Community Consolidated School District 202 Community Relations Director Tom Hernandez. "Now that we have a firm 'target,' we will finalize our plan and share it with our families and the community as soon as possible."