Local communities prepare to reopen
Phase 4 of Restore Illinois Plan starts Friday
By Rex Robinson | 6/24/2020, 6:19 p.m.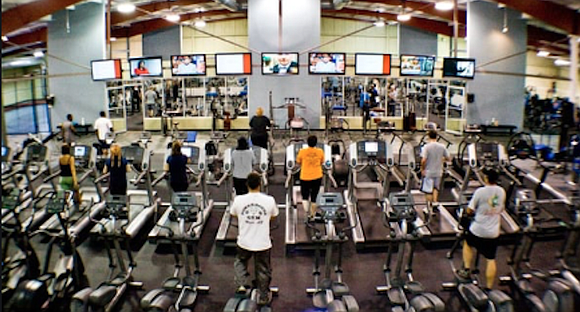 From Joliet to Lockport to Plainfield, communities are gearing up for a big weekend as more businesses are set to reopen or expand operations and larger groups of people will be allowed to gather.
All four regions of the state will advance to Phase 4 of the Restore Illinois Plan on Friday, Gov. J.B. Pritzker announced this week. "Every region is on track to move to Phase 4," Pritzker said.
The move to Phase 4 also will allow schools to re-open in August with measures in place for face coverings and other guidelines, according to Pritzker. School districts throughout the state will be working with the Illinois State Board of Education to ensure each are using safety precautions to protect students and staff, officials said.
Meanwhile, local community officials are excited that the move to Phase 4 will go a long way to helping thousands of people return to work and more businesses to reopen. Phase 4 is the revitalization part of the plan and in addition to the reopening of schools, the plan allows for gatherings of 50 people or less, the opening of all outdoor recreation businesses, manufacturing businesses and non-essential businesses. Also bars, restaurant, health clubs and theaters can open with capacity limits.
Face coverings will still be required in all public places to slow the spread of the Coronavirus, according to Illinois Health Department officials.
"We are excited that more businesses and recreational activities will be allowed to operate once again, but are also well aware that the virus is still out there," Romeoville Mayor John Noak said. "We hope everyone will follow the guidelines laid out so that we can prevent a spike in cases and continue moving toward Phase 5.
"The re-opening will be great for our local economy," Noak added. "More people will be able to get back to work, more businesses will be operational and consumers will have more choices."
Noak, however, encouraged everyone to continue to follow the guidelines set by the Centers for Disease Control and the Will County Health Department.
Joliet Mayor Bob O'Dekirk said many of city's businesses have struggled through the last few months and he is relieved Pritzker is now moving the state into Phase 4.
"I have spoken with numerous Joliet business owners who are excited to get back to operating closer to normal than they previously have been allowed," O'Dekirk said. We are hopeful that the Governor also eases the restrictions on the casinos and allows them an opportunity to resume business.
"I think most Joliet residents share the excitement and are happy to take the next step forward, but I still would urge our residents to be mindful of the restrictions still in place."

Shorewood Mayor Rick Chapman said moving to Phase 4 safely is good for everyone as it will allow more to go back to work. "It will begin to move life and the local economy back toward a more normal look," he said.
"Locally we expect little to change. Many major events such as the Shorewood Cross Road festival have already been cancelled. Our weekly parties in the park have also been cancelled. These are the types of events that even if they don't significantly affect our economy, they certainly affect the quality of life," Chapman added.