Local communities prepare to reopen
Phase 4 of Restore Illinois Plan starts Friday
By Rex Robinson | 6/24/2020, 6:19 p.m.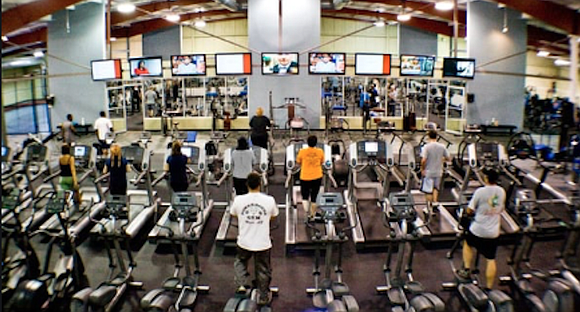 Like Noak, Chapman said he sincerely hopes people do not forget that a very contagious virus is still active. "We need to use common sense and change the way we go about our daily lives," he said. "Wearing a mask when practical is cheap insurance. Social distancing is common sense also."

Like all municipalities, Shorewood has suffered financial losses as a result of the pandemic. "For now, we are operating as we always have," Chapman said.
Lockport city officials have been critical of Pritzker's Restore Illinois Plan. Lockport City Administrator Ben Benson said local data shows the city and most of Will County has been at Phase 4 for weeks, but Pritzker has Will County included in the same region as Cook County in the Restore Illinois Plan. "Lockport is no way like Chicago with its density," Benson said.
"Anyway, things are fine, and we're glad to see the restaurants will get to open inside and group gatherings get to go to up to 50 people," Benson added. "The residents are getting by like everyone else."
He said it's the requirement for a vaccine in Phase 5 of the plan that is concerning because it is unknown how long it will be before that happens.
"It's time to put this pandemic behind us," Benson said.
Lockport city officials have not enforced the state's suggestion for requiring people to wear face coverings inside businesses.
"We have always considered masks optional for businesses," Benson said. "We do require one to enter City Hall, but that's because I want my employees to be comfortable.
The number of reported coronavirus cases in Will County increased by 27 from Monday to a total of 6,446 on Tuesday (the latest numbers available at press time) and deaths from the virus totaled 312, according to the Will County Health Department.
The Illinois Department of Public Health reported 137,825 Coronavirus cases on Tuesday, an increase of 601 over Monday. The number of deaths reported from the virus statewide increased by 36 to 6707 on Tuesday according to the IDPH.
The numbers have continued to decrease in Will County and the rest of the state, which Illinois Department of Public Health Director Dr. Ngozi Ezike attributed to most in Illinois adhering to guidelines for face coverings, hand washing, social distancing and other safety precautions to keep the virus from spreading. Continuing to follow the guidelines in place within each of the phases, she said, is critical going forward.
Jeannine Magallanes of Plainfield said she looks forward to the next phase of reopening. "I love to exercise and I cannot wait to go back to the gym," she said.