Wayne's Words: Lake Michigan water a long way off for Joliet
By Wayne Horne | 6/25/2020, 4:29 p.m.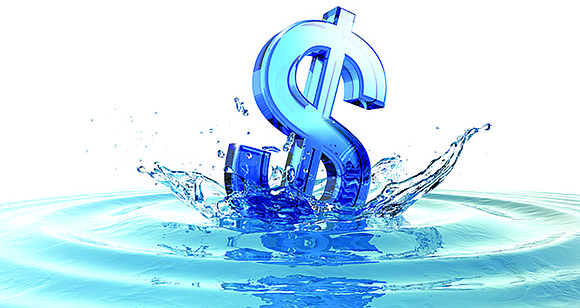 The Fourth of July is the celebration of the signing of the Declaration of Independence. The day celebrated as Independence Day is fixed on the Fourth of July, but like many historical events it's an arbitrary date chosen to accommodate the celebration of our independence from Great Britain. John Adams, the second U.S. president, refused to acknowledge the Fourth of July as Independence Day. He recognized July 2, as the date of the official birthday of the new nation. He did, however, host the first Fourth of July party held at the White House in 1801. Perhaps he's the original "flip-flopper."
One of five signers of the Declaration that were captured by the British during the Revolutionary War was tortured until he recanted his signature and declared loyalty to the king. When Richard Stockton of New Jersey was released later he reaffirmed his dedication to the cause and denounced the use of torture that forced him to lie to save his life. Much of the document was written by Thomas Jefferson who originally included a rebuke of the slave trade as part of the text, even though he was a slave owner. The language was removed before the states of South Carolina and Georgia would accept the manuscript. During the Civil War both sides celebrated the Fourth of July as their own holiday. History always seems to be a great reminder of how far we have come…or not.
Stay tuned…
Contact Wayne at wayneswords@thetimesweekly.com