Measure gives Will County Board toll rate authority
6/28/2020, 10:57 p.m.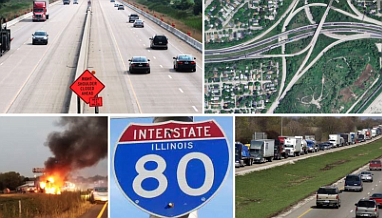 The Will County Board will have authority to establish a rate for a Joliet-area toll bridge that will ensure traffic along Interstate 80 runs more smoothly and more safely under a new law spearheaded by Senator Jennifer Bertino-Tarrant (D-Shorewood), a spokesperson for Bertino-Tarrant said.
"The long awaited bridge project will begin the process of helping alleviate our congested trucks areas," Bertino-Tarrant said. "It is a good example of a private-public partnership benefiting our community."
Senate Bill 531, signed into law Friday, allows the Will County Board to establish a toll rate for the toll bridge over the Des Plaines River near Houbolt Road.
The new route will be built upon land leased for 99 years from the City of Joliet and will serve as a more efficient alternative access route for trucks entering the CenterPoint Intermodal Center. The four-lane, two-way bridge would also include pedestrian and bike paths.
The law is retroactive since the Will County Board approved a tolling agreement for the Houbolt Road extension in February.