Police searching for man involved in aggravated battery complaint
6/29/2020, 8:59 p.m.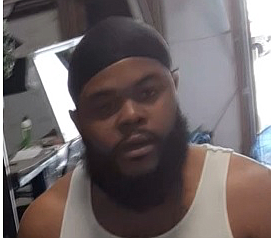 The Will County Sheriff's Office is seeking assistance from the public regarding the identification of a suspect involved in an aggravated battery complaint. Sheriff's deputies were dispatched to a battery complaint at Shades of Darkness Window Tinting, located at 13957 W. Illinois Highway in New Lenox Township at 5:30 p.m. on June 12. Upon arrival, deputies spoke with the owner, Wayne Deutsch of Orland Park. 
Deutsch told police an unknown male black subject with a large beard had beaten him. Deutsch said he had previously done work on the subject's vehicle and that the subject came into the store asking for a refund on the window tint that the subject paid for.  Deutsch and the subject had words, and the subject left the store. Moments later the male black subject returned and started a physical confrontation with Deutsch. The male black subject began beating Deutsch as he fell to the floor.  The subject fled the scene in a dark colored Chrysler 300 with tinted windows.   
Deutsch refused medical treatment on scene, and sheriff's detectives immediately began an investigation into the incident.  Deutsch was unwilling to provide detectives with information pertaining to the identity of the suspect.  Detectives were advised on June 14, that Deutsch had been in the hospital and suffered from multiple broken ribs with fluid in his lungs. 
On June 17, Sheriff's detectives were advised that Wayne Deutsch had succumbed to his injuries and the Cook County Medical Examiner's Office would be performing an autopsy the following day.
The Will County Sheriff's Office has not received any official information pertaining to the manner and cause of death as it relates to Wayne Deutsch.   
The case remains active and detectives are following all leads. The Sheriff's Investigation Unit is asking for help in identifying the suspect in this photo.  If anyone has any information related to this incident, please contact Detective Sean Moran at 815-727-8574 at extension 4914.