Romeoville's Fit 4 Life Fitness Center reopens under Phase 4 guidelines
6/29/2020, 8:48 p.m.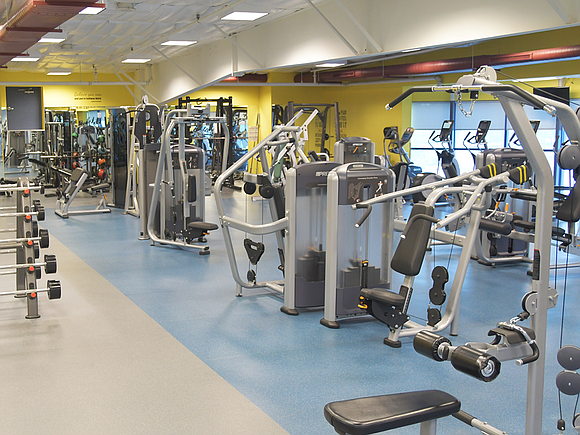 Under the State of Illinois' Restore Illinois Phase 4 Guidelines, the Village of Romeoville Parks and Recreation Department has reopened the Fit 4 Life Fitness Center, at 900 W. Romeo Road.
The center officially reopened Monday. Parks and Recreation Department officials said they appreciate the community's patience, understanding, and support during these uncertain times.
In accordance with the State of Illinois' Guidelines, the Parks and Recreation Department has made the appropriate changes to operations to keep your workouts safe and clean. Among the modifications are the following: Limited hours of operation, reserved time on the fitness floor, and reserved group exercise classes. Anyone who is currently exhibiting COVID-19 symptoms will not be allowed enter the premises or utilize the fitness center. Additional guidelines and information can be found online at www.romeoville.org/253/Parks-Recreation.
New Temporary Fitness Hours:
Monday – Friday: 7:00 am – noon, 2:00 pm - 8:30 pm (closed noon - 2:00 pm for deep cleaning)
Saturday – Sunday: 9:00 am - 4:00 pm
During this time, reservations will be available in 60- and 90-minute increments. Following each session, there will be 30-minute cleanings. Reservations must be made in advanced.
To register, call the front desk at 815-886-6222, the fitness desk at 815-886-6250 or register online at www.romeoville.org/422/Fitness-Center. For additional guidelines, please view the Health and Fitness Business Guidelines from the Illinois Department of Commerce & Economic Opportunity. For questions or more information, call 815-886-6222.