USF seeking nominations for annual Distinguished Alumni Awards
6/30/2020, 6:51 p.m.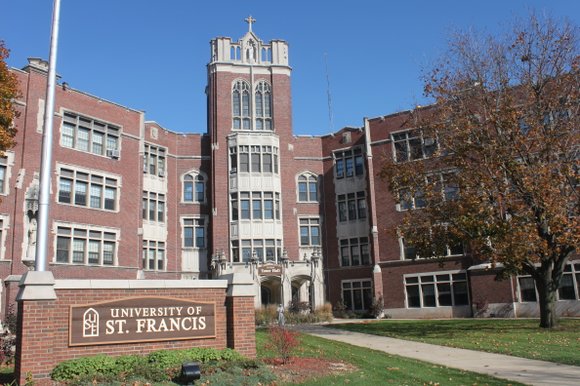 The University of St. Francis (USF), through the USF Alumni & Family Relations Office, will honor five outstanding alumni with a 2020 Distinguished Alumni Award. One alumnus/alumna from each of the university's four colleges will be honored based on outstanding professional and personal successes, as well as involvement in civic, cultural or charitable activities, highlighting the diverse disciplines of a comprehensive university. The Presidential Alumni Award, the most prestigious award, will be selected by the university.
Distinguished Alumni Award winners will be announced in September and will be promoted on social media and recognized in a press release. They will also be featured on USF's website, stfrancis.edu/alumni/awards.
"Our awards program is an opportunity for us to highlight prestigious alumni as well as those who heavily serve their communities. It is inspiring to learn the ways our alumni are impacting the world," said Aubrey Knight '04, '07, Director of Alumni & Family Relations.
Honoree nominations for each of the university's four colleges may be submitted online at stfrancis.edu/alumni/awards. Nominations may be submitted by family members, coworkers, fellow alumni and others who could testify to the nominees' achievements. Nominations may also be self-submitted. Please note the nomination process will close on July 31, 2020.
The USF Alumni Association's Executive Board of Directors will review all nominations and will select award honorees (with the exception of the Presidential Alumni Award).
For more information on the 2020 Distinguished Alumni Awards, please contact the Alumni & Family Relations Office at 877-811-ALUM (2586) or alumni@stfrancis.edu.