Wayne's Words: Voting begins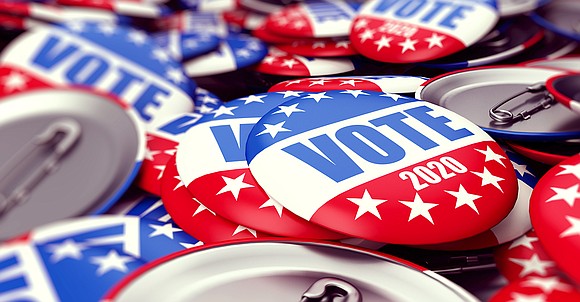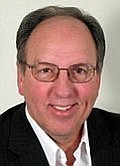 Tuesday, March 17 is primary election day in Illinois. Early voting began this last Monday. Voters in Will County should have received a sample ballot for both the Democratic and the Republican Primary races. You have to pick one or the other and declare the party ballot you wish to use for your vote. Other than the presidential race, there are not many races providing an array of selections.
As of this week the Democratic Party has four choices for President: in ballot order, Bernie Sanders, Joe Biden, Elizabeth Warren and Tulsi Gabbard. There are four other races on the ballot that are contested. The contest for the 11th Congressional District is between Bill Foster and Rachel Ventura. The 49th State Senate race is between Meg Loughran Cappel, Larry Hug and Michael Crowner. The Will County Board Chief Executive contest is between Jennifer Bertino-Tarant and Nick Palmer. The Coroner race is between Laurie Summers and Sean Talbot.
The Republican Primary Ballot for Illinois has only two choices for President of the United States: Donald J Trump and Roque "Rocky" De La Fuentes. There are other Republicans running for President, but not in Illinois. If you've never heard of "Rocky" as a Republican candidate, that's because in 2016 he ran as a Democrat. As a matter of fairness, before 2015 Trump was a Democrat not a Republican.
The Republicans have five candidates for U.S. Senator vying to get on the November ballot against incumbent Democratic Senator Dick Durbin: Mark Curran Jr., Tom Tarter, Casey Chelbek, Peggy Hubbard and Robert Marshall. There are two candidates running for the 11th Congressional District: Rick Laib and Krishna K Bansal. That's it for the Republican Ballot. The other races are either uncontested or no candidates are entered.
Oh, I forgot the races for Congressional Delegates to the respective National Conventions. There are 28 names listed on the Democratic 11th Congressional Ballot. As indicated on the ballot, they are committed to a particular candidate for President. For the Democrats almost half, 13, are committed to candidates no longer in the race. They'll have to find a new home. You can vote for up to five Delegates. All the Delegates on the Republican ballot are committed to Trump.
Turnout in the 2016- Presidential Primary was just under 45 percent in Will County. A high voter turnout is expected this year. We'll see. The non-presidential primary in 2018 didn't top 23 percent.
Of course, I have my own preferences for the contested offices, but that's personal. As a practice, I don't endorse any candidate, but I do suggest you choose the most qualified candidate for the office being pursued. Name recognition and money are what many consider as qualifications, but that seldom means much without the credentials for the office being sought. Know what the candidate promises and how they plan to accomplish the task, and then vote.

One more thing… something to ponder. Illinois license plates are expensive. Most people seldom pay attention to the high cost of fees various Illinois government units charge for the services they provide. We usually think of government services being paid for with taxes. We forget fees are taxes too. That is until we have to pay a fee for a something we are required to have, like a license plate.
I knew the State of Illinois had increased the license plate renewal fee from $101 to $151 but didn't give it much thought until I had to renew my own. It's very convenient to renew. You do it right online. When you do that, you also pay a "Payment Processor Fee." It's not a flat fee but a percentage cost of 2.35 percent if you use a credit card. It amounts to $3.55 on top of the plate fee. A tax on a tax, so to speak. By the way it costs more if you want a vanity plate with your name or a cleaver saying that's easy to remember. The processing fee for paying with a credit card goes up too. An additional tax for the ego boost of a name plate.
You can also choose from a variety of different plates that identify your passion. Some plates require proof you are qualified to display your favored plate. Various selections include colleges, sports, unions, military, conservation, etc. There are over 160 plates to choose from, including motorcycles and trucks. Maybe that's why Illinois license plates are among the most expensive in the country. Then again, isn't everything more expensive in Illinois?
Stay tuned…
Contact Wayne at www.thetimesweekly.com