Joliet Zonta recognizes Dick & Millie Schuster
3/9/2020, 9:13 p.m.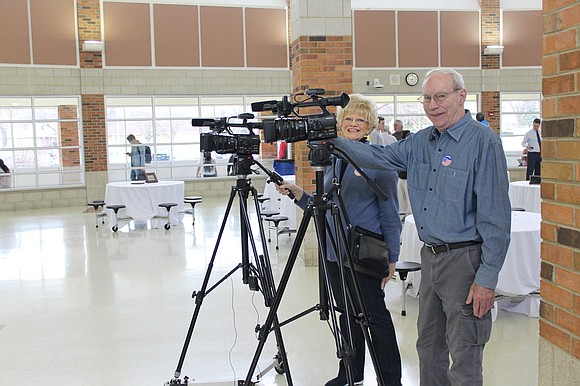 Long-time volunteers honored at LUNAFEST on March 19, 2020
In conjunction with the Centennial celebration of the Zonta Club of the Joliet Area, and in partnership with Joliet Junior College's LUNAFEST celebration on March 19, 2020 at 6 p.m., Dick and Millie Schuster, long-time volunteers in the community will be honored with the Zonta International Centennial Community Award.
Helen Hester Ross, president of the Club, says, "The Zonta Club of the Joliet Area is proud to honor both Dick and Millie Schuster. Both have dedicated their time and talents to providing a lens into the service and programs that Joliet community organizations provide. Their generosity of service makes Joliet a better place."
Dick has volunteered at JCTV Channel 6 for over 32 years as president, filming thousands of events with Millie at his side. Dick and Millie truly love to volunteer and generously share their talents with our entire community. For every event filmed, they provide DVDs free of charge to anyone interviewed or anyone who requests it. Dick goes out of his way to hand-deliver the copies and his smiling face and joy in his work are contagious.
The Zonta Club of the Joliet Area is dedicated to advancing the status of women and girls. Through the Zonta International organization, we provide funding for international projects specifically geared to improving the lives of women and girls. Through our local club, we provide scholarships to women and girls to help continue their education and prosper in their chosen professions. See our website at www.jolietzonta.org or contact us at info@jolietzonta.org for more information.
To purchase tickets to LUNAFEST, visit https://www.eventbrite.com/e/lunafest-joliet-il-tickets-90839931681