Joliet Central chess players face off against blindfolded Chess Grandmaster
3/10/2020, 9:32 p.m.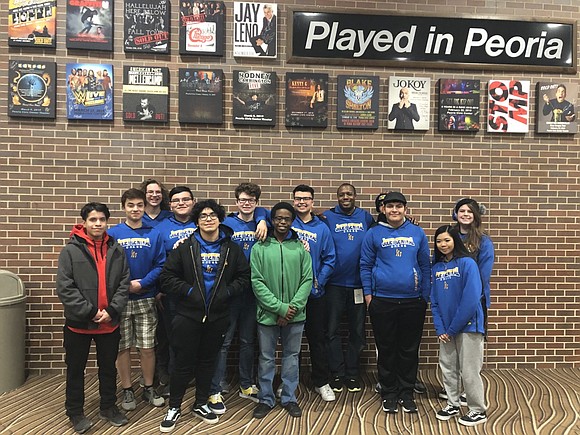 The Joliet Luis Mall will host "Chess Day 2020," a family-oriented event on March 15 from 12 to 5 pm in the promenade of the mall. The event is free to the public and all families, friends and students are invited.

This year's event will feature a special guest, Chess Grandmaster Timur Gareyev, who is currently ranked 16th in the United States. Timur will be blindfolded while he faces off against 15 players at once in simul game that includes seven members from the Joliet Central High School Varsity Chess Team.

"This is a great opportunity for the Steelmen as they are currently preparing and practicing for Chess Nationals in Columbus Ohio.," said Joliet Central High School Chess Coach Rodney Coatney. "The Steelmen finished 40th in the state of Illinois at the IHSA State Chess Championships and are excited about the opportunity to compete at the National level."

"Chess Day 2020" also features a five-minute blitz tournament, which is open to all players, students and families. Additionally, boards will be set-up for the casual or avid player, along with multiple games, prizes and free gifts. Come and join in on the fun, shopping and chess fellowship at the Luis Joliet Mall, located at 3340 Mall Loop Drive, in Joliet.
The Joliet Central High School Chess Team extends a special thanks to Mr. Eric Loula, General Manager of Louis Joliet Mall, Coach Coatney and Mr. Eric Ortega.