Mobile Driver Services at Troy Township
3/10/2020, 10:03 p.m.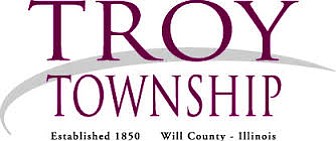 Troy Township, Shorewood - Secretary of State Jesse White is sending his Mobile Driver Services Unit to the Troy Township Community Center on April 14, 2020. The Community Center is located at 25448 Seil Road, in Shorewood, Illinois.
Residents will be able to obtain a vehicle sticker, vision screening with driver's license renewal, renew, replace or correct your driver's license or state ID card, between 10:00 am and 2:00 pm. Real ID's may only be done at the Secretary of State's office.
A Rules of the Road Review Course will also be held from 10:00 am to 11:30 am. The review course combines an explanation of safe driving techniques, Illinois driving laws and a practice written exam. Pre-registration is required solely for participation in the Rules of the Road Review Course. If you are want to participate in the Rules of the Road Review Course, please call (815) 744-1963 or email ascaggs@troytownship.com to pre-register.
An applicant renewing a current Illinois driver's license or identification card need only present a current valid driver's license or identification card. If the applicant is applying for either a duplicate or corrected driver's license or identification card the applicant must present two forms of identification. To find out which documents are considered acceptable forms of identification, and also the license renewal fees, please call 217-782-7044 or visit the Illinois Secretary of States website at: http://www.cyberdriveillinois.com/departments/drivers/drivers_license/home.html