Joliet Township High School wrestlers advance to IWCOA State Championship
3/11/2020, 9:06 p.m.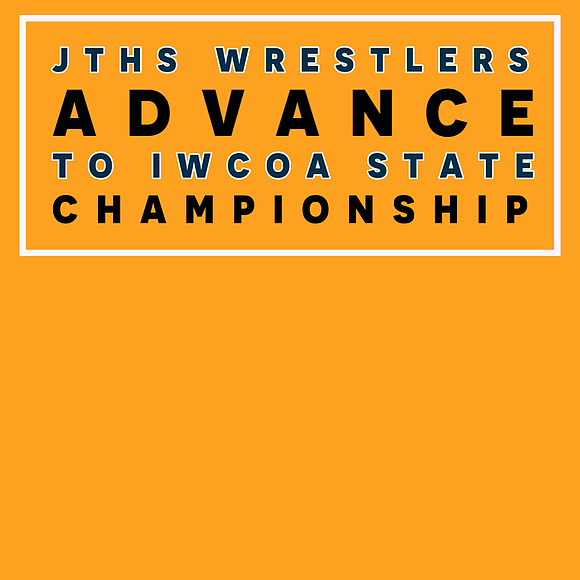 Ten Joliet Township High School students are advancing to the Illinois Wrestling Coaches and Officials Association (IWCOA) State Championship.

Joliet Central students advancing in the Girls State Series are Stephanie Castro - 138 (1st); Nydia Martinez - 132 (3rd); and Madison Schlismann - 132 (4th alternate). Phil Johnston- 195 (2nd) from Central is advancing in the Freshman/Sophomore Boys State Series.

Joliet West's Louisa Schwab – 132 (1st) is advancing in the Girls State Series. Joliet West students advancing in the Boys Freshman/Sophomore Boys State Series are Jacob Schmitt – 182 (2nd); Marcus Godfrey – 120 (4th); Josh Koser -145 (4th); Justin Pullen – 152 (4th); and Jovon Johnson – 160 (4th).
The Freshman/Sophomore State Series begins with almost 2,000 wrestlers entering sixteen regional events to qualify for eight sectionals. The top four from each sectional go on to compete in the State Championships at the BOS Center in downtown Springfield. High school girls qualify through five sectional tournaments. The top three advance to the State Championship.