Polling place change in New Lenox Township
3/16/2020, 11:47 p.m.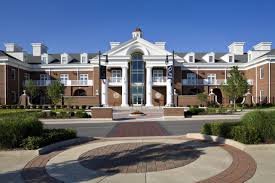 The Will County Clerk's Office announces that another Polling Place will be relocated due to concerns about coronavirus.
The Polling Place at Lincolnway Special Recreation Center, New Lenox Precinct 15 will be relocated to Peace Lutheran Church, 1900 E. Lincoln Highway, New Lenox
The new location also will be posted on the County Clerk's website at thewillcountyclerk.comhttp://www.thewillcountyclerk.com/. The County Clerk's Office also will notify the leaders of the local political parties of the Polling Place change. In addition, the Clerk's Office will place signs at the entrances of the original Polling Place directing voters to the new location.
Because of the late notice, the Will County State's Attorney's Office petitioned the Will County Circuit Court on behalf of the Clerk's Office to obtain a Court Order allowing for the last-minute relocation.