Daybreak seeks help for shelter
3/18/2020, 7:52 p.m.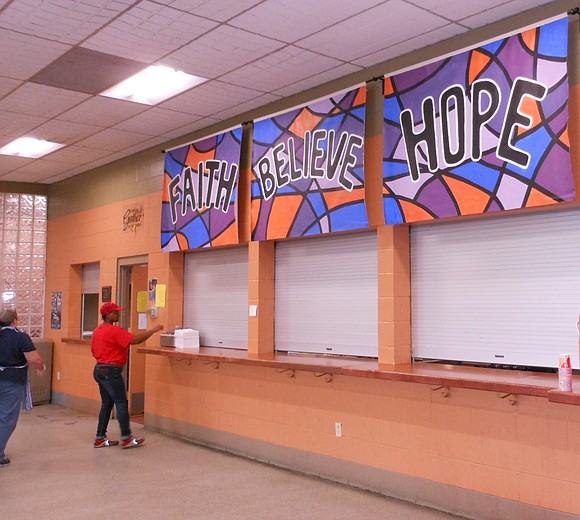 Thetimesweekly.com
The Daybreak Center homeless shelter in Joliet (the largest homeless shelter in Will County), Is extremely low on certain items and volunteer services during the pandemic.
"As we navigate through the outbreak of coronavirus (COVID-19) and work to keep our clients, staff, and volunteers healthy and safe, we have several urgent needs," said Daybreak officials.
Daybreak Center continues to serve individuals and families who are experiencing homelessness during this challenging time. Shepherd's Table, our soup kitchen that serves lunch to the community, has temporarily switched from serving in the dining room to providing bagged lunches outside to ensure that everyone maintains a safe distance from one another.
Here is an updated list of the items and services most needed at Daybreak Center at this time:
Monetary donations (catholiccharitiesjoliet.org)
Volunteers to prepare and serve meals in the shelter
Clorox wipes
Bleach
Hand sanitizer
Ziploc bags (sandwich, quart, and gallon)
Paper cups (3oz and 5oz)
Thermometers with covers
Garbage
Masks
Gowns
Mobile Food Pantry Volunteers
Dinners for evening shelter guests
Volunteers to do porch pick-ups
Donate Bag Lunch Supplies
Bottled water
Fresh lunch meat
Condiments
Brown paper lunch bags
Bread
Individual serving size foods i.g.
fruit cookies
cookies
snacks
Daybreak Thanks the public for their help! Donations of food and cleaning products can be dropped off anytime at: 611 E. Cass Street in Joliet. Monetary donations can be made at catholiccharitiesjoliet.org or by sending a check to: Catholic Charities, 16555 Weber Road, Crest Hill, IL 60403. Questions? Email Maggie at msnow@cc-doj.