Will County businesses struggling to get through tough times
By Rex Robinson | 3/25/2020, 7:43 p.m.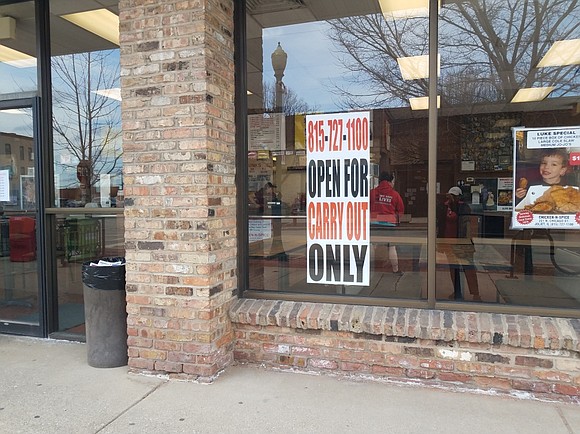 SimJonki Consulting Enterprise can be reached at (757) 266-2702.
Nick Janowski, one of the owners of Tucker's Doggie Delights, 2011 Calistoga Drive, New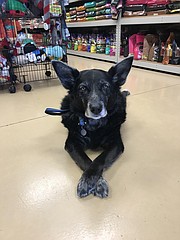 Lenox, said his family's business did well until the governor's stay-at-home order took effect.
We saw a sharp increase in sales last week but after the stay-at-home order we saw a sharp decline," Janowski said.
Plans for the business are to stay open with shortened hours. Future sales, he said, will determine whether additional modifications will be necessary. "Our staffing needs will also be impacted," he added.
A bridge loan from the state or the SBA could possibly help, Janowski said. "It really depends on our ability to stay open and the demands of our customers.  If we need to cut hours or close for any length of time having cash available to pay our employees, our vendors and ourselves could be helpful."
The Coronavirus has prompted some other changes around the shop. "Although we keep the store clean normally, we've increased our efforts focusing on the areas that our staff and customers routinely (touch)," Janowski said.
They have also addressed some safety concerns by promoting online and phone ordering and offering curbside pick-up and delivery to a handful of local communities.
"We are working hard to keep everything as normal as we can. Our pets still need to eat and get supplies. We've seen buying patterns change and we've attempted to keep our shelves filled," he said. "Our suppliers have seen massive demand increases from us as well as other stores. They  have indicated a need to start rationing product to the stores until their warehouses are restocked. Reducing panic buying and stockpiling will help, but as our orders are shorted we will be forced into a situation where we need to ration. Our customers have been very accommodating when asked and we do appreciate everyone's adjustment as this crisis continues."
Tucker's Doggie Delights can be reached at www.tuckersdoggiedelights.com.
Mike Paone, vice president of the Joliet Region Chamber of Commerce & Industry, is urging the businesses to weigh all options before opting for any kind of loan. Paone has been fielding many calls about the state's bridge loan option as well as another being offering through the Small Business Associaiton (SBA) from some of the chamber's 1,000 members as well as area local officials.
The chamber, he added, encourages all members to start by going to the local banks and financial institutions they've been dealing with over the years to explore options.
"I'm going to assume all businesses are going to need some financial assistance," Paone said. "I think it's important they first talk to the trusted financial people they've always dealt with just as when they have had a slow financial quarter to find out their options. Just like anything else, you're going to need to weigh the positives and the negatives."
One of the big factors with the Coronavirus pandemic is not knowing when things will get back to normal, he added. "It's that fear of the unknown," Paone said. "If you at least know what you're up against, you can make plans, but when uncertainty sets in, it's not a good thing."