Chicagoland area United Prayer March 26
3/25/2020, 9:56 a.m.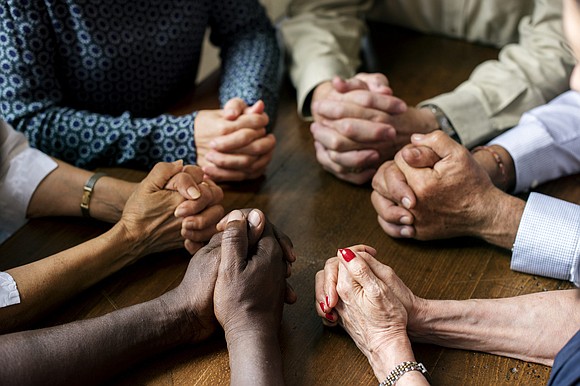 Total Living Network (TLN) is joining with Chicagoland United in Prayer, Together Chicago and Progressive Baptist Church to present "A Praying City: Chicago Responding to the COVID-19 Crisis in United Prayer" on Thursday, March 26, 2020 at 8:00pm CST.
This special is a city-wide and Chicagoland virtual prayer gathering hosted by Charlie Dates of Progressive Baptist Church. "If there ever were a time for prayer, now is the time," said Pastor Dates. "Everybody's calling for courage in a crisis."
A live stream will be available at https://chiunitepray.com/a-praying-city/. Viewers may also tune into the TLN via Xfinity basic channel 138, www.tln.com/watch-tln-online/, ROKU, Amazon FireTV and AndroidTV.
A Praying City is co-sponsored by The Gospel Coalition, new thing, Neopolis, The Chicago Partnership for Church Planting, TLN and the Chicago Church Planting Association. Participating churches include The Brook, Compassion Baptist Church, Holy Trinity Church, Christ Bible Church of Chicago, Covenant Presbyterian Church, New Jerusalem Baptist Church and Uptown Baptist Church.
"Our world is in crisis. Our God hears our prayers. Join me and a collection of pastors and leaders on Thursday night, March 26th at 8pm," said Pastor Dates.
Total Living Network is a Christian broadcaster focused on spreading the gospel message through media. Our mission has remained consistent for over 40 years now: Direct people to Christ and address life's concerns through media. We provide hope, encouragement and a safe place for families to be entertained and programming to impact those seeking Jesus Christ and a new way of life.