Stateville inmates with Coronavirus taken to Saint Joseph Medical Center
Correctional facility in Crest Hill suspends any new admissions
By Rex Robinson | 3/31/2020, 10:05 p.m.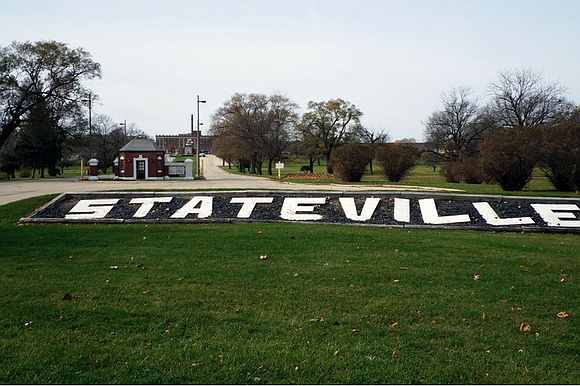 A man incarcerated at the Stateville Correctional Center in Crest Hill is among eight new deaths from the Coronavirus in Illinois, and 18 other inmates were taken to AMITA Health Saint Joseph Medical Center in Joliet, officials said.
"It appears that some of the inmates were not immediately transferred," Mayor Bob O'Dekirk said Tuesday, adding that Saint Joseph Medical Center reported having 8 inmates on Sunday and 18 on Monday.

According to O'Dekirk, as of noon on Tuesday the hospital reported to him having 14 inmates, with two being sent to other hospitals and two others being sent back to Stateville.
"I was very concerned that St. Joes would be overloaded with patients coming from Stateville and that this would affect their ability to provide care for Joliet residents in need," O'Dekirk said. "St. Joes expressed confidence that the Governor's office was intervening and would help with their current situation. I do not think the hospital anticipated large groups of prisoners coming in from a maximum security prison, which also brought in large amounts of correctional workers to guard the patients."
All correctional facilities, Impact Incarceration Programs, and work camps are currently under Administrative Quarantine with no visits.
Also, Gov. Pritzker issued an executive order suspending all admissions to the Illinois Department of Corrections from all Illinois county jails, officials said. The Director of IDOC will work closely with county Sheriffs and other partners in the criminal justice system to discuss any potential exceptions that may be necessary, according to a statement on the Illinois Department of Corrections website.
The Illinois Department of Corrections, according to IDPH officials, is taking a number of steps to control the spread of COVID-19 in its correctional centers.  Staff who work with individuals in isolation and quarantine, as well as in the health center, are wearing full personal protective equipment (PPE) and all staff are wearing some PPE, officials said.  Staff are also having their temperature checked daily as they enter the facility. 
Correctional centers with a confirmed case are placed on lockdown, which means there is no movement around the facility except for medical care. Incarcerated individuals who show symptoms are being tested, officials said.
Less than two weeks ago, civil rights groups sent an open letter to Governor Pritzker asking him to grant clemency to all elderly and/or infirm prisoners, as well as those with fewer than 180 days left in their sentence, to help reduce the spread of COVID-19 to Illinois' prisons. Last week, Governor Pritzker ordered all prisons closed to new prisoners due to the pandemic.
In prisons, many of the most basic disease prevention measures are against the rules or simply impossible for prisoners to follow, according to a statement from the Uptown People's Law Center. Covering one's mouth when coughing is not feasible when handcuffed behind one's back, officials from the Center said. Social distancing can't be practiced in confined spaces, they added.
"Sitting alone in a cell begging for help is one of the most terrifying ways to die that I can imagine. Our hearts go out to the family of the prisoner who died," said Alan Mills, executive director of Uptown People's Law Center . "The only way to stop this deadly virus in prison is to get people out. We again urge the Governor to use every possible means to release the elderly, medically vulnerable, and those with little time remaining on their sentences as quickly as humanly possible. Not doing so will inevitably mean more unnecessary deaths."