Silver Cross honors nurses
5/5/2020, 10:26 p.m.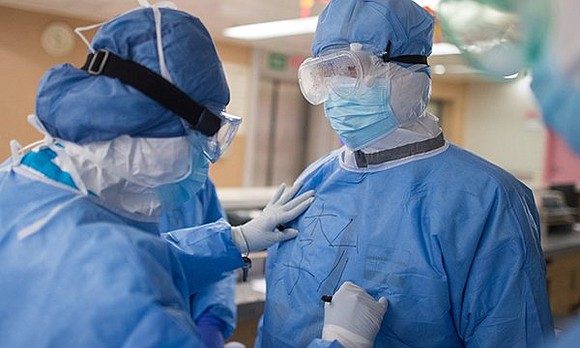 Dear Editor,
This year, more than ever, is a chance to recognize the outstanding efforts of our dedicated team of over 1,300 Silver Cross Hospital registered nurses and certified nursing assistants during National Nurses Week, May 6-12. The World Health Organization has designated 2020 as the "Year of the Nurse" in honor of the 200th anniversary of nurse Florence Nightingale's birth. Honoring Nurse Nightingale is quite fitting this year as her visionary leadership greatly enhanced the nursing profession, while daily thousands of nurses worldwide continue to inspire us all as they lead the fight to care for so many patients inflicted with COVID-19.
During the past several weeks, hospitals have abruptly adjusted to the challenges of operating in the middle of the COVID-19 pandemic caused by the emergence of a new coronavirus. And through all this upheaval, we have witnessed the extraordinary courage, amazing dedication and tireless compassion from our nursing staff as they continue to care for many area residents with COVID-19.
Throughout this crisis, our nurses have stepped-up to provide exceptional care as they unselfishly leave their own families to take care of other families' loved ones. Our nurses patiently don personal protective equipment several times a day to care for these very ill patients. They serve as the only in-person visitor these patients have, offering much-needed emotional support. And multiple times a day, they creatively connect patients to their family members via telephone calls using Facetime technology.

I've often read that heroes are ordinary people who do extraordinary things. Being a hero doesn't mean you're invincible. It means you're brave enough to stand up and do what's needed. And based on how our nursing staff has responded to the ongoing COVID-19 challenge in our community, I'm proud to say we've got a hospital full of heroes here at Silver Cross.
So as we observe National Nurses Week this year, we thank our nurses for their exceptional leadership, courage and compassion.
Ruth Colby
President and Chief Executive Officer