Local companies adapt to new economy
Rex Robinson - rex@thetimesweekly.com | 5/6/2020, 6:14 p.m.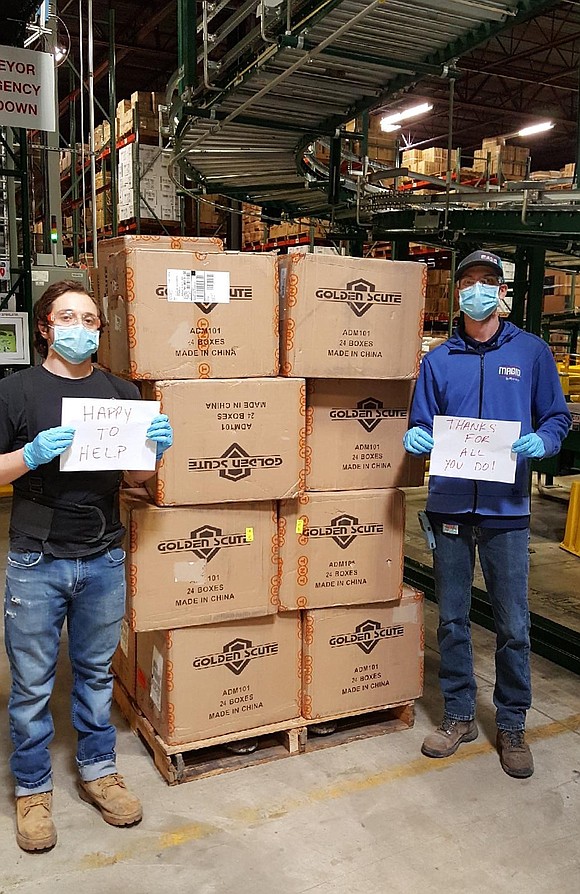 As many businesses struggle to just stay afloat during this coronavirus pandemic, there are some that have found a new niche either by having no other choice or by sheer ingenuity.
A company that can adapt and has owners who think out of the box, especially when the economy is in trouble, are the ones who typically survive through that economic crisis.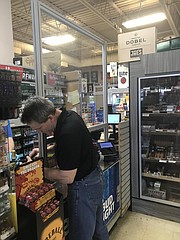 These success stories are out there and some right here in Will County. The Times Weekly recently heard from the owners of two business owners who have turned lemons into lemonade during this crisis. The companies - Metro Exhibit Corporation and Magid, both based in Romeoville - are now providing products that are helping people from Joliet, Romeoville and neighboring communities in and around Will County.
MEC, 1308 Marquette Drive, designs, constructs and services exhibits for the trade show industry. Prior to the pandemic, with trade shows happening in full swing, the company and its employees were keeping busy. Then, rather abruptly as a result of the coronavirus crisis, it all came to screeching halt.
"The trade show industry was permanently paused with this pandemic," said the company's owner Brian Phebus, adding that the stay-at-home order had now prevented any large gatherings. "Many convention centers, including McCormick place in Chicago, were now being turned into hospitals."
Then Phebus noticed that local businesses needed to protect those employees working behind counters while continuing to serve their customers. That's when he came up with the idea to start manufacturing Plexiglass Protective Barriers for businesses in the area and surrounding communities.
"Once we saw a need for this, we were able to switch gears and quickly produce these items. We had the equipment and materials needed and we were able to start productions the following day," Phebus said. "The shift was seamless."
Some of MEC's new customers include Michalene's Liquors, Highland Liquor Store and Sugar Creek Liquors, all in Joliet, All World Storage in Romeoville and Joe's Beverage Warehouse, which has stores in both Joliet and Romeoville.
The switch to producing the plexiglass barriers for local businesses enabled Phebus to keep some of his workers on staff. However, he said he did have to furlough a majority of his employees. He added that he hopes the third quarter will mean a restart for the trade show business so he can put those employees back to work.
Meanwhile, he will continue producing the protective barriers for area businesses that need them. "As a small business owner, MEC is grateful to service and help businesses and their employees in the community to stay safe and healthy," Phebus said.
More information about MEC is available at mecexhibits.com.
Magid's pandemic success story is a bit different. The company at 1300 Naperville Drive manufacturers and is the direct supplier of Personal Protect Equipment, which includes everything from work gloves to safety clothing, respirator masks and hearing protection. The company employs hundreds at its 700,000-square-foot facility in Romeoville.
"The pandemic hasn't slowed the need for what we offer — we actually saw a dramatic spike initially in people looking to acquire masks," Magid CEO Greg Cohen said.