Local companies adapt to new economy
Rex Robinson - rex@thetimesweekly.com | 5/6/2020, 6:14 p.m.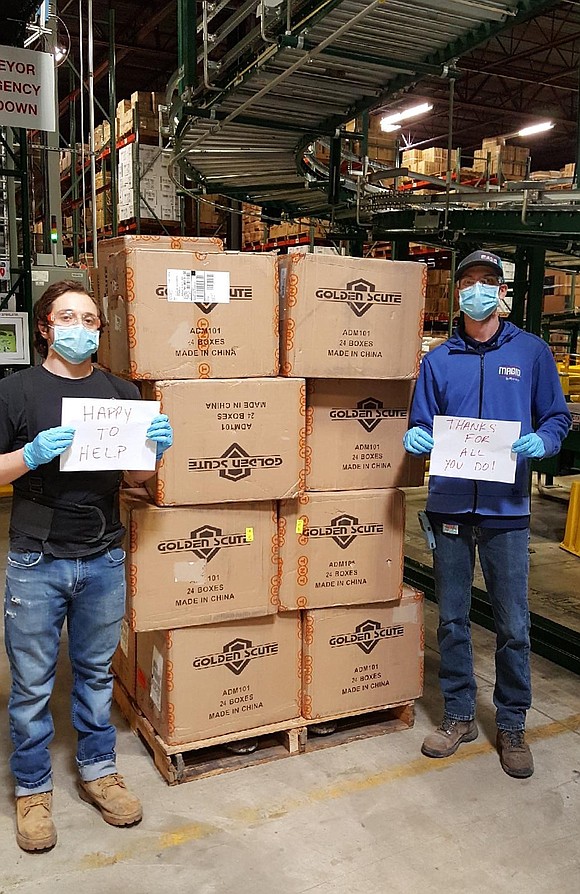 What shifted for the company was what it supplies and sources. "Although we traditionally serve industrial customers, anyone following the news is aware of a tremendous need for safety equipment for the medical community and first responders on the front lines of the pandemic," Cohen said.
At the start of the pandemic, one of the problems Cohen his staff identified were "faulty N95 masks being donated or sold in the marketplace, he added. "We have done a great deal to get the word out and offer free testing of sample masks to people concerned about the quality of what they're ordering," he said.
Because of this, one of the company's big initiatives has been to "diligently source N95 masks going forward," Cohen added. Magid, according to Cohen, has been rigorously testing and sourcing new masks from suppliers overseas to ensure it can offer protective masks that adhere to U.S. standards.
"Our customers need masks and we're working very hard to make them available to them," Cohen said. "In addition, with the new demand for surgical masks for everyday protection, we've been working hard to find sources for large supplies of these masks as well. We actually have a shipment of 16 million masks coming (we're chartering a Boeing 777 to get all of them delivered).

"The medical community and first responders have had a tremendous need for safety masks, gloves and protective equipment. We've donated tens of thousands of N95 masks and disposable gloves to medical facilities, first responders and hospitals in need of them."
The company has also been able to keep employees working. "We have fortunately been able to maintain our full-time workforce amid the pandemic," Cohen said. "There continues to be a need for personal protective equipment and we're being as flexible as possible in filling that need as a company focused on safety."
For more information about Magid, visit magidglove.com.