Silver Cross Hospital participates in clinical plasma trial to treat COVID-19
First patient to receive the treatment discharged
By Rex Robinson | 5/11/2020, 1:51 p.m. | Updated on 5/11/2020, 1:51 p.m.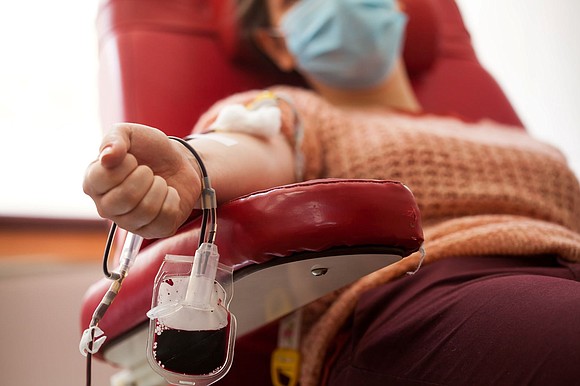 Silver Cross Hospital in New Lenox recently became the area's first hospital to offer an investigational treatment for patients with COVID-19 called Convalescent Plasma Therapy.
The first coronavirus patient from Silver Cross involved in the trial received the treatment in late April. The patient was later discharged from the hospital to an acute rehabilitation facility for strengthening, a hospital spokesperson said.
The treatment uses antibodies from plasma donated by individuals who have recovered or in the process of recovering from COVID-19. The plasma is then transfused into patients currently fighting the virus. The nationwide study is led by researchers at the prestigious Mayo Clinic in Rochester, Minn.; Silver Cross is one of 2,000 participating hospitals across the U.S.
Silver Cross First to Offer Experimental Treatment
"Silver Cross was the first in the area to participate in this trial with the first patient receiving the treatment on April 28", said Dr. Samer Dola, pathologist at Silver Cross. As the principle investigator, Dola oversees the team of doctors, coordinators and the blood bank involved in the study at Silver Cross.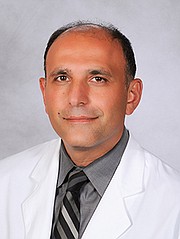 The team's clinical coordinator is Mary Shanahan, Administrative Director of Nursing Operations, Nursing Practice and Nursing Quality/Safety at Silver Cross. Shanahan is responsible for documenting patient response to the treatment and sharing it with researchers at Mayo Clinic. "We are still very early in this trial, but we are hopeful that we are on the right path," she said.
Patients Eligible for the Experimental Therapy
"With all experimental therapies, the patients who are eligible to receive this treatment are the ones who have tried everything already without success and are facing severe or life-threatening manifestations of COVID-19," Dola said. "The treating physician is the one who makes the recommendation to register the patient in the trial as long as consent is given by the patient or their family." The strict criteria does not allow for asymptomatic or mildly symptomatic patients to participate, as their immune system is providing the necessary antibodies to fight on their own. 
Proving Therapy is a Success
"Thousands of patients across the U.S. are needed to determine if the treatment works," Dola explained. "It's a numbers game, and the numbers need to show that the experimental treatment is not harming anyone, but most importantly that it is effective. The data that we and all the participating hospitals across the nation are providing is what will show that hopefully positive result."
Forging Ahead in the Fight against COVID-19
"I am so proud to be a part of this progressive research therapy team, as the results not only benefit the patients we fight for in our hospital, but we are part of something bigger, a national effort in the fight against COVID-19," he added. For more information about Silver Cross Hospital, visit www.silvercross.org
To learn more about the Convalescent Plasma Therapy, visit uscovidplasma.org/