IN MEMORIAM: Little Richard, One of the Most Influential Founding Fathers of Rock n' Roll, Dies at 87
Lauren Victoria Burke, NNPA Newswire Contributor | 5/12/2020, 10:26 p.m.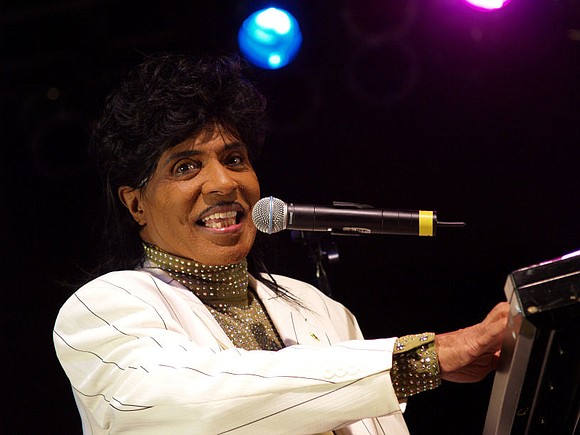 Richard Wayne Penniman, better known as Little Richard, was one of the most influential singer songwriters in popular music. He was one of the founders of Rock n' Roll in the 1950s and one of the most memorable performers in rock history. Little Richard was born in 1932 in Macon, Georgia.
"Tutti Frutti" (1955), one of Richard's signature songs, became a hit reaching the No. 2 on the Billboard chart. Another hit, "Long Tall Sally" (1956), hit No. 1 on Billboard. "Tutti Frutti" was added to the National Recording Registry of the Library of Congress in 2010 and cited for its "unique vocalizing over the irresistible beat announced a new era in music". Two of his songs,"Tutti Frutti" and "Good Golly, Miss Molly" were listed on the Rock and Roll Hall of Fame's 500 Songs that Shaped Rock and Roll.
Little Richard's music was covered by several artists thereafter and his influence included The Beatles, who opened for Little Richard as he toured Europe in 1962. He also advised Paul McCartney on his distinctive vocalizations. Little Richard influenced Otis Redding, James Brown, Mick Jagger, Keith Richards, John Lennon and Cliff Richard and those influences frequently showed up in their music.
Legend has it that James Brown came up with the Famous Flames debut hit, "Please, Please, Please", after Richard had written the words down on a napkin. Redding started his professional career with Little Richard's band, The Upsetters. Bob Dylan performed covers of Little Richard's songs on piano during a high school talent show with his rock and roll group, the Golden Chords. In 1959, Dylan wrote in his yearbook under "Ambition": "to join Little Richard."
Many Rock critics noted the similarities between Prince's androgynous look and vocal style to Little Richard.
In 1963, Richard agreed to assist a failing tour effort by The Everly Brothers, Bo Diddley and The Rolling Stones and was given his own TV special after the tour ended.
Little Richard received all the honors possible in music. He was inducted into the Rock and Roll Hall of Fame as part of its first group of legendary inductees in 1986. He was also inducted into the Songwriters Hall of Fame.
Little Richard is the recipient of a Lifetime Achievement Award from the Recording Academy and a Lifetime Achievement Award from the Rhythm and Blues Foundation. In 2015, Richard received a Rhapsody & Rhythm Award from the National Museum of African American Music for his key role in the formation of popular music genres and helping to bring an end to the racial divide on the music charts and in concert in the mid-1950s changing American culture significantly.
At the suggestion of Lloyd Price, Little Richard sent a demo to Price's label, Specialty Records, in 1955. Producer Robert "Bumps" Blackwell, who worked at Specialty Records, thought Little Richard was Specialty's answer to Ray Charles, but was told by Little Richard he was a fan of the sound of Fats Domino. In 1955, he recorded "Tutti Frutti" in three takes and it was released as a single in November 1955.