IN MEMORIAM: Little Richard, One of the Most Influential Founding Fathers of Rock n' Roll, Dies at 87
Lauren Victoria Burke, NNPA Newswire Contributor | 5/12/2020, 10:26 p.m.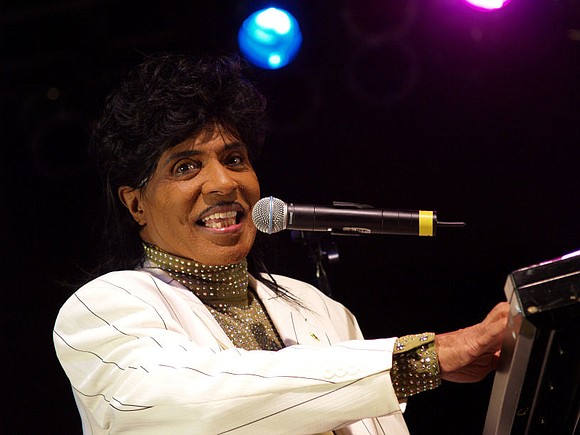 Penniman's performances, like most early rock and roll shows, resulted in integrated audience reaction during an era of strict segregation in the South. On tours that included groups of music stars, Little Richard and other artists such as Fats Domino and Chuck Berry would allow audiences Black and white to enter buildings via the same door but sit in separate places — but everyone would dance.
Vocal supremacist groups such as the North Alabama White Citizens Council warned that rock and roll "brings the races together." The universal popularity of Little Richard killed the myth that black performers could not successfully perform at white-only venues.
Little Richard's high-energy performances while playing the piano included dancing on top of the piano, running on and off the stage and throwing souvenirs to the audience. He also dressed flamboyantly onstage. Some of what is taken for granted now in popular music was invented by Little Richard.
Little Richard was ranked eighth on its list of the 100 Greatest Artists of All Time and Rolling Stone listed three of Little Richard's recordings, "The Girl Can't Help It", "Long Tall Sally" and "Tutti Frutti", on their 500 Greatest Songs of All Time.
Little Richard was the third of 12 children of Leva Mae and Charles Penniman. His father was a church deacon and his mother was a member of Macon's New Hope Baptist Church.
Lauren Victoria Burke is an independent journalist for NNPA and the host of the podcast BURKEFILE. She is also a political strategist as Principal of Win Digital Media LLC. She may be contacted at LBurke007@gmail.com and on twitter at @LVBurke