Goodman Theater postpones remaining season
5/19/2020, 9:15 p.m.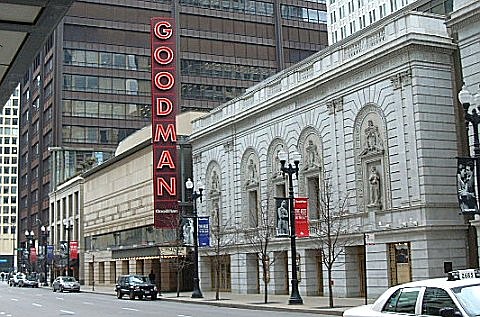 Thetimesweekly.com
As shelter-in-place due to COVID-19 continues in Illinois, Goodman Theatre expressed its intention to postpone the four remaining 2019/2020 Season productions to the upcoming 2020/2021 Season. These four shows include School Girls; Or, The African Mean Girls Play by Jocelyn Bioh, directed by Lili-Anne Brown; Molly Sweeney_ by Brian Friel, directed by Robert Falls.
The American Mariachi by José Cruz González, directed by Henry Godinez; and the world-premiere musical adaptation of The Outsiders based on the novel by S.E. Hinton and Francis Ford Coppola's motion picture, book by Adam Rapp, music and lyrics by Jamestown Revival (Jonathan Clay and Zach Chance) and Justin Levine, music supervision, arrangements and orchestration by Levine, choreography by Lorin Latarro, directed by Liesl Tommy.
"As difficult as this decision was to make, and as disappointing as it is for our artists who have invested so much in these productions, it's undoubtedly the right one as we continue to prioritize health and safety during these challenging times," said Artistic Director Robert Falls. "We remain committed to these four projects, and look forward to the day when we can welcome them back to our stages."
Options for ticket holders include donating the value of their tickets to the "Intermission Campaign"—a new fundraising effort designed to support the artists and staff of the Goodman, in which donations are matched 1:1 by the Goodman Board of Trustees; a full credit that can be applied toward a future Goodman Membership or production in the 2020/2021 Season or 2021/2022 Season; or a refund to the original payment method.
"Through the leadership of our Board of Trustees and generosity of those who have supported our Intermission Campaign, we remain committed to the hundreds of world-class artists and theater professionals on our staff as we continue to monitor and respond to this unprecedented situation," said Executive Director Roche Schulfer.