Middle School 8th graders, teachers say goodbye
5/19/2020, 9:58 p.m.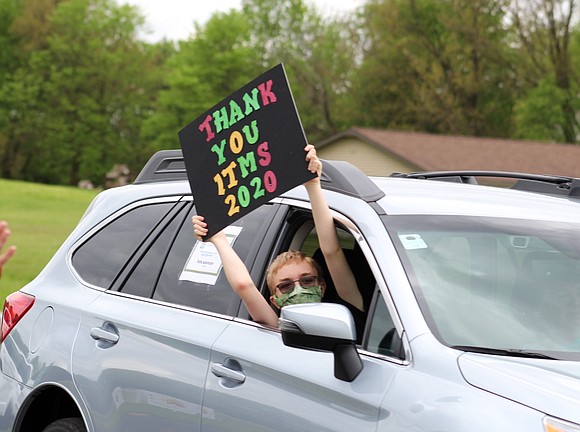 An Indian Trail Middle School student holds a sign as he drives by a line of teachers wishing him well in high school on Monday, May 18, 2020. Eighth graders could pick up promotion gowns and the contents of their lockers since the school building has been closed since mid-March due to the COVID-19 pandemic. Teachers lined the parking lot holding signs, clapping and cheering for the students as they passed.