Midland States Bank Foundation awards $250,000 in COVID-19 relief efforts
5/19/2020, 10:02 p.m.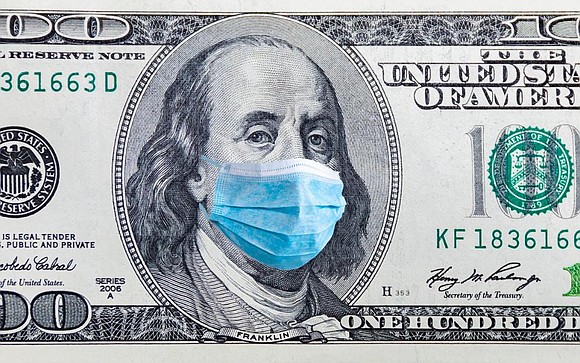 Thetimesweekly.com
Midland States Bank, through its Foundation, announced $250,000 of grants to support COVID-19 relief efforts to several non-profit organizations in its communities. The grant recipients are working to address urgent needs for food, shelter, rent and utility assistance, primary health and mental health services.
"Our communities are facing unprecedented times due to COVID-19. These grants, combined with the more than 2,200 small business loans made by our Bank in the past few weeks, are part of our efforts to help alleviate some of the safety, social and financial burdens felt during this time," commented Jeffrey G. Ludwig, President and CEO of Midland States Bancorp, Inc. "As a community bank our focus is always on the needs of our communities. The grants we are announcing today support local nonprofit organizations providing essential resources to families and others in our communities. The small business loans have helped support paychecks to more than 27,000 employees in our markets."

The Midland States Bank Foundation supports the general welfare, education and health in the communities where the Bank operates. These grants bring the Foundation's total contributions to non-profit organizations throughout Midland's footprint to $1,150,000 since its creation in 2011.
Midland States Bank Foundation grant recipients include:

• 6:35 Pantry
• Arukah Institute of Healing
• B-1 Food Pantry
• BCMW Community Services - Centralia
• Better Family Life
• Beyond Housing 24:1 Initiative
• Blessings in a Backpack
• Bond County Senior Center
• Boone County CASA
• Breast Intentions of Illinois Inc.
• Buddy Bags Dixon
• Bureau County Food Pantry
• Carpenter's Place
• Carrie Lynn Children's Center
• Catholic Charities
• CEFS
• Children's Safe Harbor
• Christian Hospital
• Circle of Concern Food Pantry
• Community Food Basket of Ottawa
• Community Service Council
• Courage Connection in Champaign
• Crisis Nursery of Effingham County
• Dixon Food Pantry
• Duane Dean Behavioral Health Center
• Effingham County Fish Human Services
• FAST - Foster Adoption Support Team
• First Christian Church Ministerial Alliance
• First Presbyterian Church
• Fortitude Community Outreach
• Free Methodist Church Misterial Alliance
• Greater Rockford Pantry Coalition
• Hall Township Food Pantry
• Hands of Hope of Illinois
• Harvey Brooks Motivation & Development Foundation
• Helen Wheeler Center
• Illinois Valley Food Pantry
• Illinois Valley PADS
• Jefferson Barracks Food Pantry
• Jennings School District
• Kankakee County Board Administration
• Kankakee County Community Services, Inc.
• Kendall County Community Food Pantry, Inc.
• Let's Feed Our Children
• Lighthouse Pregnancy Center - Vandalia
• Loaves and Fishes for St. Louis
• Mendota Area Christian Food Pantry
• Merci's Refuge in Champaign
• Miss Carly's
• Monroe County House Of Neighborly Services
• Morning Star Mission
• NCCD Corporation - North County Community Development Corporation
• Nourishing Greatness - Vandalia
• Riverside Healthcare
• Salvation Army
• Sauk Valley Food Bank
• Southeastern Illinois Community Foundation
• Spanish Community Center
• St. Louis Area Food Bank - COVID - 19 Relief Fund
• Summer Eats Lunch Program
• Teen Turf
• The Family Life Center in Effingham
• The Little Bit Foundation
• Tri County Council Opportunities
• United Way Emerging Needs Fund
• United Way of Kankakee & Iroquois Counties
• Warren Sharpe Community Center
• We Care of Grundy County
• Wenona Food Pantry
• Will County Center for Community Concerns
• Will Grundy Medical Clinic
• Winnebago County CASA
• Youth In Need
• Youth Service Bureau
• YWCA La Voz Latina