Rialto, Bella Cucina team up to offer Dinner & A Quartile Concert
5/19/2020, 1:03 p.m.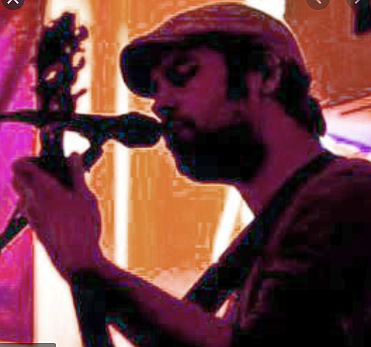 Local musician Alex Hoffer will be performing during the concert portion of the Dinner & A Quarantine Concert event Thursday being hosted by Rialto Square Theatre.
Alex has been a full-time musician in the Chicagoland area for seven years now and in that time he has been building a loyal following as well as a catalog of original music. Alex has played in the greater Midwest area and just about everywhere throughout the country. A fusion of Blues, Funk, Rock and Americana bordering on Prog Rock, the sound is unmistakable.
About the Event
Patrons will be able to place orders for dinners from Joliet's Bella Cucina Catering, 800 W. Jefferson St., Joliet, that can be picked up from 4 to 6 p.m. on May 21st. Each dinner costs $12 per person and includes a serving of Bella stuffed chicken, asiago bow tie pasta, Bella lettuce salad, a roll & butter, and a dessert bar. Orders must be placed by May 19 and should be requested by email to bellacucinacatering@yahoo.com, along with a requested pick-up time. A portion of the proceeds from each meal will be donated to Rialto Square Theatre.
At 6:30pm, Rialto Square Theatre will be live-streaming Alex Hoffer's performance to their YouTube and Facebook pages. This concert will be free for all to stream. After the concert has concluded it will still be available for viewing via Rialto Square Theatre's social media and website.
Rialto Square Theatre and Bella Cucina Catering are excited to be offering this unique dinner and concert experience to loyal patrons during these difficult times.
More information is at https://rialtosquare.com/rialto-square-theatre-partners-with-bella-cucina-catering-to-host-a-dinner-and-virtual-concert-event/