Torrential rains cause serious flooding in portions of Joliet
By Rex Robinson | 5/19/2020, 10:15 p.m.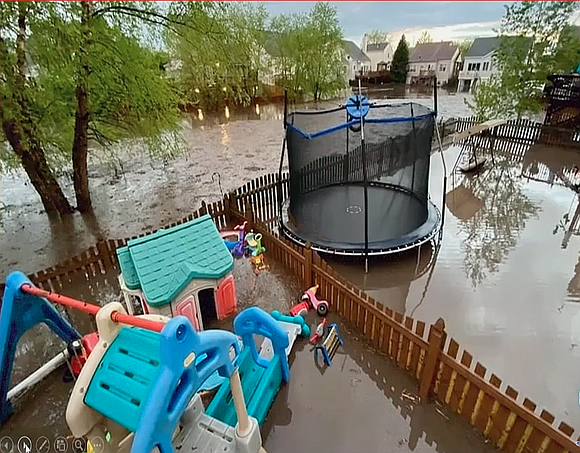 The torrential downpour that fell on the region earlier this week caused some serious flooding problems throughout Joliet and the surrounding suburbs. A majority of the heavy rains fell on Sunday night.
After the flood waters lifted up the pavement of Chicago Street, the road had to be closed from Interstate 80 to Doris Avenue, Joliet Mayor Bob O'Dekirk said at Tuesday's City Council meeting.
A record 8 inches of rain fell on the region between Thursday and Sunday, according to the National Weather Service.
Some residential areas of the city also experienced some dangerous flooding issues. O'Dekirk showed photographs sent in from some residents of the Aspen Falls subdivisions on the city's far west side. Residents of that subdivision as well as Hunter's Ridge and Mayfair suffered severe flooding, according to O'Dekirk.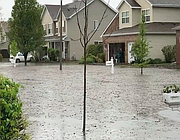 "This is a safety issue," O'Dekirk said. "We have to do something."
Councilman Larry Hug said the two areas have experienced flooding problems before and urged the city attorney to look into whether the homeowner's association needs to be contacted to address retention and detention pond issues to prevent flooding in the future.
"We have to get some relief for the homeowners," Hug said. "These houses are continually getting flooded. These people are really getting upset and they should be."
Other parts of the city experienced flooding, but not as bad as those two subdivisions, according to O'Dekirk.
"It was a horrible rain, but my street didn't look like that," he said.
O'Dekirk wants the issue addressed further at an upcoming public safety committee meeting.