Plainfield hikes permit charges
Madhu Mayer –mmayer@thetimesweekly.com | 5/20/2020, 2:47 p.m.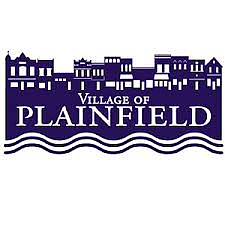 Those who violate the law and do business in the Village of Plainfield can expect to dig deeper into their pocketbooks for fees.
Police Chief John Konopek said his department manages the process for issuance of solicitor permits and administrative fees such as for violation of village ordinances. After reviewing the current structure, Konopek recommends increasing the penalty for retail theft, disorderly conduct and possession of an open alcohol from the current $200 to $250, which the village board approved.
As for solicitor permits, Konopek said the village did review five surrounding jurisdictions to see how their fees compare to Plainfield. Upon reviewing the fees of Bolingbrook, Shorewood, Joliet, Romeoville and Naperville, Konopek recommends a fee increase from the current $35 per application to $50 for one person then $35 for each additional person when applying for permits to solicit in neighborhoods. Currently, up to 15 people can be listed on a solicitor permit, which will not change, he adds.
When reviewing the administrative process of nearby communities, Konopek discovered Plainfield was the only municipality to not impose a fee per person on solicitor as the current process allows for up to 15 people to be listed on a permit for a flat fee of $35. A background check would be conducted on the 15 employees who want to solicit businesses in the Village of Plainfield, said Konopek.
When individual permits are issued, it will still include a photo ID. Applicants will be responsible for providing a passport picture to be attached to their photo badge when out doing solicitation work. The village will provide a lanyard bright in color for display of the photo ID. Failure to display the photo ID will deem the permit invalid, said Konopek.