Salaries for Will County Board members to stay the same
By Rex Robinson | 5/21/2020, 8:54 p.m.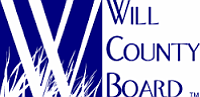 Every two years at this time salaries come up for Will County Board members, the County Executive, Country Clerk, Coroner, Auditor and some other elected county officials.
While certain salaries were debated - especially that of the next Will County Executive - the majority of the board agreed now - in the midst of a national pandemic - is not the time to be raising salaries of elected officials.
With unemployment at an all time high and many businesses closing their doors due to the ongoing coronavirus pandemic, the board agreed to leave salaries right where they are right now.
"There's a reasonable need to look at those salaries - to think about what they should be. This however seems to be an inappropriate time to make any changes in the positive to any of these salaries," Will County Board Speaker Denise Winfrey (D-Joliet) said.
The board voted 24-2 Thursday in favor of leaving the salaries where they are for county board members, the Speaker and the majority and minority leaders. Will County Board members Kenneth Harris (D-Bolingbrook) and Jacqueline Traynere (D-Bolingbrook) cast the only votes against leaving the salaries at their current rate.
Board Member Beth Rice (D-Bolingbrook) agreed. "I do not favor any increases," she said.
The annual salaries will thus be $23,000 per year for board members elected in the November 2020, $26,400 for the major and minority leaders and $29,000 for the Speaker.