JTHS Students l Thank-You Letter Campaign for Educators
5/26/2020, 8:39 p.m.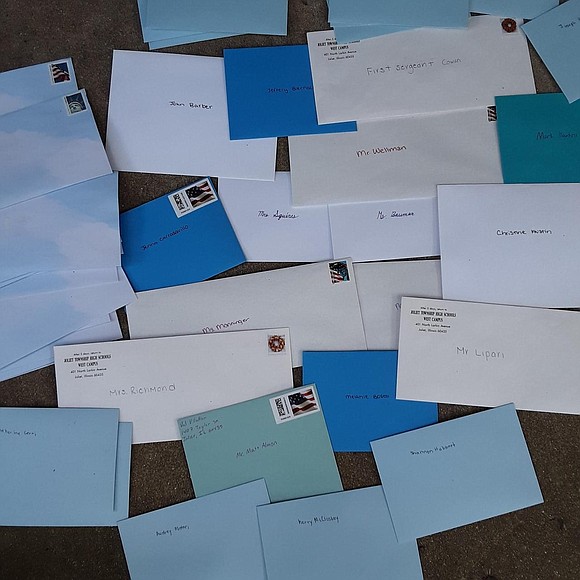 Like most students in Illinois and the rest of the country during the COVID-19 pandemic, Joliet West High School junior Adele Pelzer has spent the last couple months studying remotely, with her school building closed and her teachers providing instruction completely online. Despite the new distance Pelzer experiences from her teachers and classmates, she felt inspired to do something to bring them closer and spread kindness.
Pelzer said, "I noticed that some of my teachers have been reaching out to us to provide us with support and help when we need it, whether it relates to school or not. They do so much for us and often they are underpaid and underappreciated. They are essential workers whether everyone thinks they are or not. So, I want to give back to them. I decided that writing letters could be a really great way to get people involved and encourage a lot of teachers."
With this in mind, Pelzer contacted her school principal, Dr. Teresa Gibson, and her peers to work together to coordinate a thank-you letter campaign for JTHS teachers, deans and counselors. In response to Pelzer's initiative, over 30 students are participating in the project. With Dr. Gibson's help, the letters will be delivered to the educators.
Pelzer added, "Especially right now, a lot of what we hear on the news is about the growing number of cases of the coronavirus, the rising death count and a lot of other negative things. It's really discouraging to hear about all these things. I hope this is something that can be used to bring a smile to people's faces. Also, I really just want to show the teachers that we appreciate them for all that they do."