Plainfield books hotel project in downtown
Madhu Mayer-mm@thetimesweekly.com | 5/26/2020, 8:12 p.m.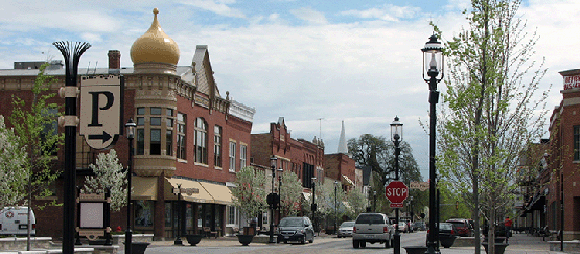 As the State of Illinois prepares for phase 3 opening of many businesses on Friday, a development that could include a hotel, restaurant and rooftop terrace may also be coming to downtown Plainfield.
The Plainfield Village Board has approved the site plan and special use for planned unit development for a three-story, 16,900-square-foot commercial building at 15024 S. Des Plaines St.
Currently, village staff is working with Plainfield Township and private citizens to construct a mixed-used hotel and restaurant project that will create up to 56 parking spaces on Des Plaines Street adjacent to the village's north parking lot in the area.
"The majority of the new parking would be constructed on land owned by Plainfield Township," said Jonathan Proulx, director of planning for the village. "The parking lot would also occupy a narrow strip of land across the southern portion of the lot that is privately owned."
"It's a good project and shows partnership," said trustee Margie Bonuchi.
Trustee Brian Wojowski said the mixed-use development in turn should provide relief for the biggest complaint he often hears from people visiting downtown restaurants and stores.
"The number one complaint is people can't find parking spaces in downtown," which, Wojowski hopes, would improve once the additional parking spaces are created north of Lockport Street.
Cameron Altoff of Shorewood said businesses like this are needed if communities are to rebound from the economic downturn brought on by the coronavirus.
"We have to support established businesses in our community, as well as welcome new ventures that are going to increase sales for the stores that we already have in the downtown area," she said. "Even thought I live in Shorewood, I like coming to downtown Plainfield for their unique shops and quaint restaurants. I cannot wait until Friday to sit outside and enjoy dinner and drinks."