Lottery Millionaires Won More Than $95M in the Last Year
Illinois Lottery celebrates 41 recent millionaires on 'Be a Millionaire Day'
5/27/2020, 2:37 p.m.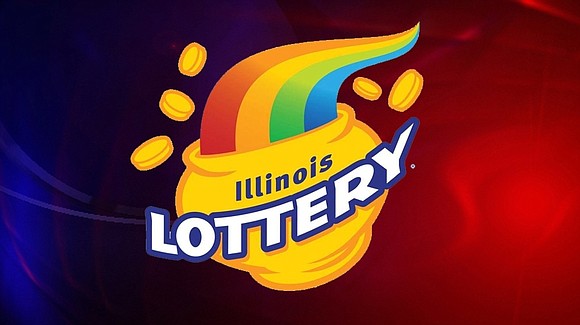 The Illinois Lottery is celebrating 'National Be a Millionaire Day' with a look back at the 41 millionaires it has made in the past 12 months. Across all Illinois Lottery games - Lucky Day Lotto, Lotto, Powerball, Mega Millions, and Instant games - these 41 millionaires have won a combined total of $95.9 million since this time last year.
Lotto millionaires accounted for 43% of that total, winning more than $41.5 million between five winners.
One Lotto winner, who bought their $5 million winning ticket in Ingleside in August of 2019, had some words of advice for other millionaire winners. "Part of the enjoyment and payback of having a gold brick like that fall out of the sky on your head is to do some good with it. Make some donations and share with family and friends. And don't rush! Take your time to figure out how to best use it because it will spend faster than you think," the winner said.
Another Lotto millionaire, who won $6.25 million online this February, advised recent millionaires to "see an investment counselor first-thing. I put money in highly conservative investments like T-bills and set up a million dollars for each of my family members," they said.
Lucky Day Lotto has made five millionaires since last May, for a total of $5.6 million won. One of these recent millionaires said that the best part of being a millionaire is the stress-free mindset. "I still go to work every day and have kept it pretty low-key, but it's great knowing I have a chunk of change to fall back on."
October 2019 turned out to be a particularly lucky month for Illinois Lottery players, with three separate players winning a million dollars or more. A Powerball player in Springfield won $1 million, a Mega Millions player from Crestwood won $3 million, and a Mega Millions player from Danville won $1 million.
Meanwhile, instant tickets have made 28 millionaires since last year, for a combined total of $43.8 million won by Illinois Lottery players.
With the Mega Millions jackpot climbing to $298 million, another lucky player may soon join in the millionaire celebration.
To celebrate National Be a Millionaire Day, players can purchase a Mega Millions ticket for a chance at winning the estimated $298 million jackpot. For more information or to purchase a ticket go to https://www.illinoislottery.com/dbg/play/megamillions.
Millionaire Summary:
May 1, 2019 - April 30, 2020
Instant games: 28 wins of $1M or more, totalling $43.8M
Lotto: 5 wins of $1M or more, totalling $41.5M
Lucky Day Lotto: 5 wins of $1M or more, totalling $5.6M
Mega Millions: 2 wins of $1M or more, totalling $4M
Powerball: 1 win of $1M or more, totalling $1M
Combined: 41 wins of $1M or more, totalling $95.9M