Local businesses offered webinar on resources
5/28/2020, 6 a.m.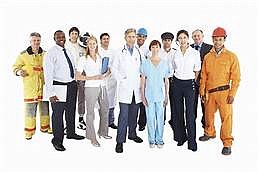 The Workforce Center of Will County (WCWC) will host a webinar from 8:00 a.m. until 9:00 a.m. on Thursday, June 4 about resources to help local businesses find, hire, and retrain employees. This webinar is offered by the center's Business Services team.
"We are pleased to join our partners the Illinois Department of Employment Security (IDES), the Workforce Investment Board of Will County, Joliet Junior College Workforce Development and Employment and Employer Services to offer this informative webinar," said Scott Kettman, supervisor of the Business Services team. "Our guest speaker will be Andrew Nicholos from IDES who will discuss processing protests in the unemployment insurance process."
The unemployment rate in Illinois has risen to 16.4 percent due to the COVID-19 pandemic, a record high since tracking begin in 1976. Currently, more than one million Illinoisans are out of work. Recently, the IDES rolled out a new initiative to help address the record number of claims being filed.
The WCWC is dedicated to connecting employers with qualified applicants through a number of programs including a resume gallery and online job boards.
"These are difficult times for both employers and employees," Kettman said. "We want to help employers learn about resources available to them to navigate the unemployment process as well as assist them in finding new workers."
To register for the webinar, please copy/paste the link into your web browser: https://bit.ly/2LdLKln.