Romeoville businesses reopen today
Restaurants ready for outdoor dining
5/29/2020, 9:26 a.m.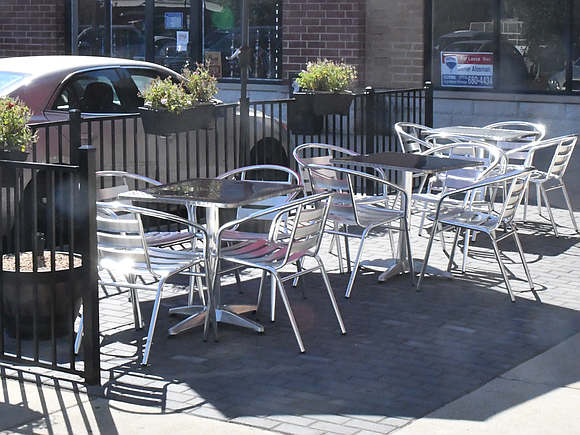 Romeoville businesses will enter into Phase 3 of Governor Pritzker's Restore Illinois plan today. This means, as long as they follow Illinois Department of Public Health safety guidelines, non-essential businesses like manufacturing, barbershops, and salons can reopen, village officials said. Health and fitness clubs can provide outdoor classes and one-on-one personal training and retail stores can open with capacity limits and face coverings. It also means bars and restaurants will be able to offer sit down service in outdoor seating sections.
"We are eager to get residents back at their favorite restaurants and businesses," Mayor John Noak said. "We will work with our businesses to open further in a safe manner."
              The following Romeoville businesses submitted plans for new/expanded outdoor seating or will be opening their existing outdoor seating:
Panda Express
McDonald's (778 S. Weber Rd)
McDonald's (1300 Marquette Dr.)
Culver's
Fat Ricky's
Doc Watson's Smokehouse
McWethy's Tavern
La Tortuga Feliz
Stone City Saloon
Checkers
Mongo McMichael's
Las Islas Marias
On the Rocks
Bee Brothers
Buffalo Wild Wings
Niko's Breakfast Club
Mickey's Grille & Pub
This list of restaurants also is posted on the village's website and updated as the village receives more seating plans. Businesses that wish to add or expand outdoor seating will have their permit and application fees waived (up to $1,000). No additional permits are needed for businesses that currently have outdoor seating and follow state guidelines for social distancing. More information available at romeoville.org.