Jazz at Lincoln Center: Ella Forever Virtual Concert Sat. Nov. 14, Sun. Nov. 15 at 6pm CST, jazz.org
Virtual All-Star concert features Chicago Lyric Opera's Renee Fleming, Broadway's Audra McDonald, multi-Grammy winner Cecile McLorin Salvant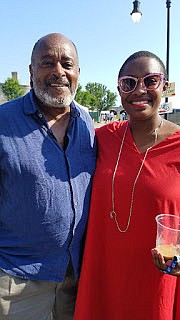 Wynton Marsalis leads Jazz At Lincoln Center Orchestra in All Star Gala
Jazz at Lincoln Center rolls out the musical Red Carpet to celebrate the life and music of the First Lady of Song, Ella Fitzgerald with Ella Forever, in virtual concert Saturday and Sunday, Nov. 14 and 15 at 6pm CST.
Live from Jazz at Lincoln Center, the concert features an All-Star cast of greats from across the music spectrum, including Lyric Opera Chicago's Creative Consultant and world-renowned soprano Renee Fleming, Broadway multi-Tony Award-winning star Audra McDonald, multiple Grammy-winning jazz sensation Cecile McLorin Salvant, Harry Connick Jr., Kenny Washington and Wynton Marsalis and the Jazz at Lincoln Center Orchestra.
The concert is a keystone event in JALC's calendar of virtual concerts, virtual master classes and cabaret events at Dizzy's Club. Visit jazz.org for virtual tickets and information.