McGuire: Please think of America's heroes
Senator calls for Joliet to take recommended precautions as region begins stricter mitigation measures this week
11/10/2020, 10:34 p.m.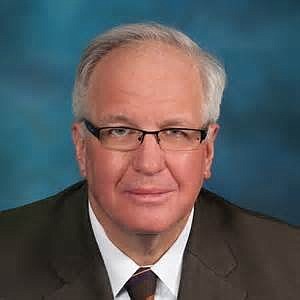 State Senator Pat McGuire (D-Joliet) issued the following statement today after Gov. JB Pritzker announced Illinois' Region 7, which includes the Joliet area, will institute Tier 2 coronavirus mitigations following days of elevated numbers of positive cases.
"We all need to change our ways to stop this pandemic. I'll be the first to admit that's inconvenient," McGuire said. "But please think of America's heroes, our first responders and health care workers. Their risk goes up as the number of COVID-19 cases goes up. Let's reduce their risk. Wear a mask, wash hands frequently, and observe six feet of social distance."
In addition to all the same measures under Tier 1 mitigation which are already in place, Tier 2 mitigations also restrict the size of gatherings, with parties of guests at restaurants and bars reduced to a maximum of six people, sports spectators reduced to either 25 people or 25 percent of maximum capacity (whichever is lower), and gatherings like weddings and funerals restricted to no more than 10 people.
Those seeking more information on what Tier 2 mitigations entail for the Joliet area can read more here: https://coronavirus.illinois.gov.