Romeoville votes to waive business license fee for food establishments
11/10/2020, 10:36 p.m.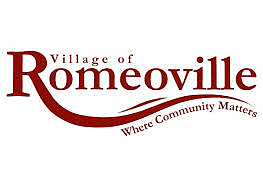 To assist the Romeoville service industry, the Village Board has voted to waive the 2021 business license fee for food establishments, including restaurants and bars. This is intended to provide additional relief to a segment of the village economy that has been especially impacted by the ongoing pandemic.
"As a board, we felt this was an appropriate thing to do for the upcoming year," explained Mayor John Noak. "We hope this can provide some additional assistance to our business community."
The waiving of fees for food establishments is in addition to the Economic Support Grants previously offered by the village. The most recent grant is for local restaurants that have had COVID-19 related business interruptions. Applications and qualifications for the grant, which is in the amount of $5,000 and $7,500 (depending on the category), can be found on romeoville.org and will be accepted until November 20.