New ALDI store now open in Shorewood
By Madhu Mayer | 11/13/2020, 6 a.m.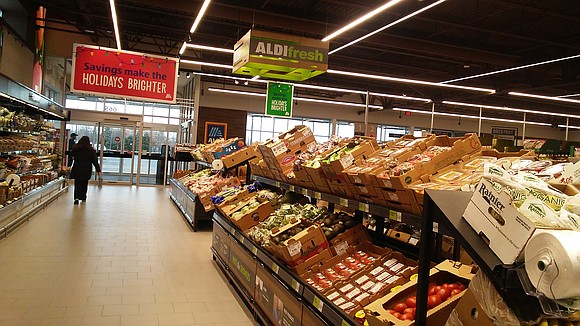 Residents in Shorewood have a new place to buy their groceries.
Shorewood residents have a new place to buy their groceries. ALDI officials on Thursday morning opened a new store at 665 Brookforest Ave.
During a soft opening held Wednesday, ALDI officials said Shorewood and nearby community residents can now get a smarter, faster and easier grocery shopping experience at the new location.
The new location is part of the company's nationwide expansion plan to become the third-largest U.S. grocery retailer by store count by the end of 2022. The Shorewood store will be open Mondays to Saturdays from 9 a.m. to 9 p.m. and Sundays from 9 a.m. to 8 p.m.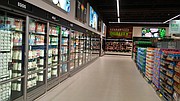 "We know shopping for groceries is essential, which is why we are committed to providing high-quality, affordable groceries and a safe shopping experience," said Heather Moore, Dwight division vice president for ALDI. "We are proud to open this new Shorewood store, and we look forward to doing what we do best, which is ensuring the communities we serve have access to the groceries they need at the lowest possible prices."
With the ongoing COVID pandemic, Moore said the health and safety of customers and employees are the company's top priorities, and ALDI optimizes its stores to provide the cleanest and safest shopping environment possible. The retailer has also remained focused on ensuring stores are stocked with the food and household essentials customers want and need, including healthy, convenient options and a robust selection of produce delivered fresh to all stores daily, she added.
Jean Chavez of Shorewood on Wednesday said she could not wait until Thursday to check out the new store in her neighborhood.
"ALDI always offers fresh produce and good meat at affordable prices," she said. "During the pandemic, we are all watching our money and try to stretch the dollar much as we can."
ALDI pioneered private-label goods and for the past four decades has remained focused on saving people money on the food and products they want most, according to Moore. For the past 10 years, she said ALDI has held the esteemed title of Value Leader among U.S. grocery stores according to the Market Force Information U.S. Grocery Competitive Study.
Additionally, for those who prefer to buy their groceries online, ALDI continues to grow its e-commerce services. Grocery delivery is available in more than 10,000 ZIP codes, and ALDI recently announced the expansion of curbside grocery pickup to nearly 600 stores nationwide.
ALDI is one of America's fastest growing retailers, serving millions of customers across the country each month. With more than 2,000 stores across 36 states, ALDI is on track to become the third-largest grocery retailer by store count by the end of 2022, according to Moore.