Chicago Street re-opening dedication in Joliet
11/17/2020, 6 a.m.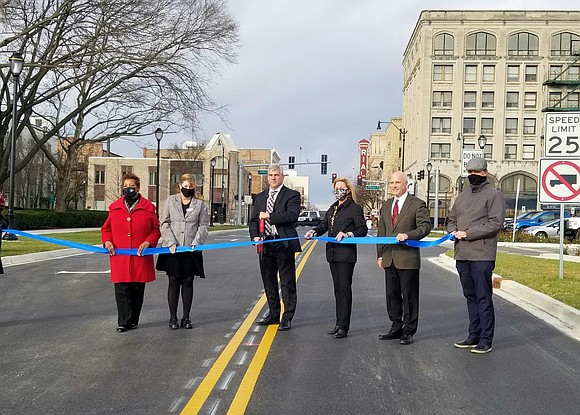 Thetimesweekly.com
The Joliet City Council, in partnership with the Joliet City Center Partnership, Joliet Chamber of Commerce, Will County Executive and Will County Board of Commissioners on Monday re-opened North Chicago Street in downtown Joliet.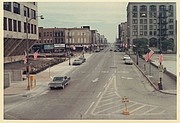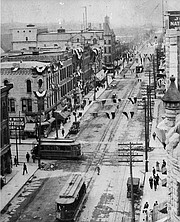 "This is an exciting day for all of Joliet as we reopen an iconic street in the heart of downtown Joliet. Reopening this section of Chicago Street is a significant step toward redeveloping the entire corridor," said Joliet Mayor Bob O'Dekirk. "The negotiations we had with Will County regarding the new courthouse and opening Chicago Street show what can happen when elected officials decide to work together. I want to thank Will County Government, including the late Larry Walsh Sr., for their willingness to cooperate with the City of Joliet."
For many decades Chicago Street served as the main street through the heart of the City. In 1926 Chicago Street became Route 66, solidifying the street's iconic nature. In 2016 the City of Joliet undertook an initiative to create a plan for the redevelopment of downtown Joliet. It became clear that most traffic was bypassing this historic route due to disconnected one-way streets and other issues. Because many historic civic institutions are still located in downtown Joliet, coupled with several major catalytic projects completed so far, the reopening of Chicago Street became a priority. The City of Joliet has allocated $3 million in Rebuild Illinois grant funds toward the redevelopment project.
"Reopening the southern end of Chicago Street will allow traffic to travel more easily through downtown Joliet and pave the way for significant redevelopment of this area," O'Dekirk said. "This is a momentous occasion in Joliet's history. I would like to thank those involved with the project who made this day possible."
O'Dekirk along with Jen Howard, president of the Joliet Chamber of Commerce, Denise Winfrey, Will County Executive, Megan Millen, chairwoman of the Joliet City Center Partnership and Jim Hock, interim city manager were in attendance for a small ribbon cutting on Monday, November 16, 2020. Each represents an organization (of many in the City) which has supported the redevelopment of downtown Joliet.