Foundation grant lets HS juniors broaden learning experience
11/18/2020, 11:47 a.m.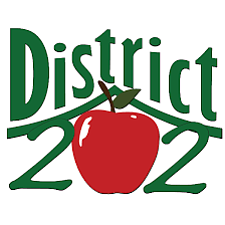 District 202 high school juniors once again have the chance to broaden their academic horizons with the help of a special grant to help pay for a summer extended learning experience –whether in person, or virtually.
The Plainfield Foundation for Excellence will award multiple "Horizon Grants" totaling up to $4,000 to current high school juniors from District 202's four high schools and Plainfield Academy, the district's alternative high school. (Actual grant amounts will depend on applications and available revenue, but the total of all grants awarded will not exceed $4,000.)
Foundation Trustees recognize that many programs will not be held in person because of ongoing pandemic safety-related concerns. Therefore, students this year can use Horizon Grant funds for virtual learning programs.
Horizon Grant applications are due April 30, 2021. Winners will be announced by May 12, 2021. Applications are available on the Foundation for Excellence web site (www.d202foundation.org) under "Programs."
The Foundation introduced the Horizon Grants in 2012 as part of its mission to support academic innovation for District 202 students.
Since 1983, the Foundation for Excellence has raised and contributed hundreds of thousands of dollars to support District 202 students and staff in the form of grants, scholarships and special funding.
The Foundation has also supported special programs including a District Art Gallery, the Great Read community reading program and the 1847 Schoolhouse Restoration.
More information about the Foundation for Excellence and the Horizon Grant is available on the foundation web site at www.d202foundation.org under "Program."