Cannabis tax revenue resolution gains momentum in Will County
By Rex Robinson | 11/19/2020, 6 a.m.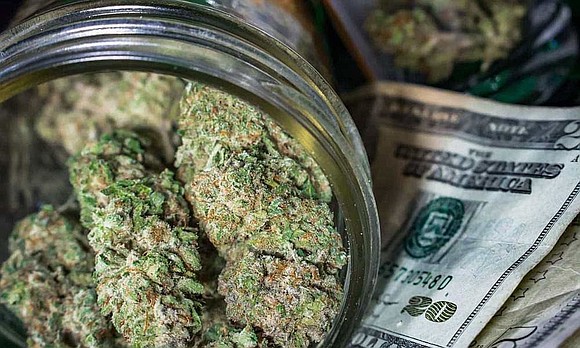 Building equity in black and brown communities throughout Joliet and the surrounding region and providing them a means to build wealth without relying on social government programs is a major theme behind a new campaign that is gaining steam in Will County.
A resolution drafted by the campaign organizers along with Will County Board member Rachel Ventura (D-Joliet) leading the charge, would if approved by the full county board be a solid start toward turning that into a reality.
"This resolution has a chance to create real change in underserved and over-policed communities of color throughout Will County," Ventura said. "Passing this resolution will be an uphill battle, but it starts with education and awareness."
The Cannabis Tax Resolution, she added, is a way to repair the transgenerational damage the war on drugs and mass incarceration in Will County has caused. She referred to it as "once in a lifetime opportunity to utilize newly created cannabis tax revenue for community reinvestment."
Ventura, and other organizers of the movement held a virtual townhall and teach-in Tuesday night to garner support for the resolution, which would earmark any and all Will County cannabis tax dollars from the legal sale of recreational cannabis to create a committee made up predominately of Black people who would decide how to spend those dollars in communities of color with the most need. The nine-member panel would include at least one Will County board member, with the rest being appointees who could serve terms of up to two years, according to Ventura.
Alexander Perez, who chaired the townhall meeting and is one of the organizers of the movement, said a petition is circulating right now to garner support of the resolution so that when it finally makes it to the full Will County Board, board members will see how important it is to the impacted communities, or regions as they are being called by the group.
Will County last month received $109,000 in cannabis tax revenue from the state, according to Will County Board member Ken Harris, chairman of the county board's Finance Committee.
"Right now, all that money is going into a special fund and it has not been allocated yet," Harris said. "This money will continue to accumulate in a special fund until a decision is made by the full county board as to how it will be doled out."
Ventura said she would like to see the resolution titled "Repairing the Trans-generational damage done through Slavery, the Black Codes, the War on Drugs and Mass Incarceration" brought before the county board's finance committee on Jan. 5 and soon after come up for a vote by the full county board.
She stressed that the resolution is not about "reparation" and simply cutting checks to black people in Will County. What it is about, Ventura said, is creating equity in Black and brown communities, access to good schools and colleges and generating wealth for Black and brown people that isn't coming from social programs paid for with property tax dollars and other taxes.
"I personally would like to see a government that works for everyone," she said.
Harris said an alderman in Evanston recently worked to get a similar resolution adopted using cannabis tax revenues to benefit bBack people. He said he would like her to come and talk to Will County board members about Evanston's resolution. Evanston's resolution, adopted about a year ago, is specifically for reparations as part of the city budget and money for the fund comes directly from cannabis sales tax revenues.
Much discussion will likely happen before anything is decided about allocating the cannabis tax revenue in Will County, according to Harris.
"We have 700,000 residents in Will County," he said. "The money has to benefit everyone equally."