Shorewood-Troy Public Library moves to lobby Grab-N-Go pick up
11/19/2020, 11:20 a.m.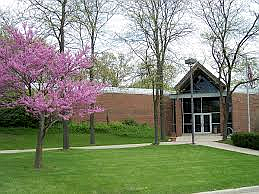 As our state works together to reduce COVID transmission, the library is doing our part to help our community under the recently announced Tier 3 mitigation efforts. Effective Saturday, November 21, 2020, Shorewood-Troy Public Library will be open by appointment only for lobby Grab-N-Go pick up until further notice.
Prior to Saturday, the library building will be open for patrons to browse and pick up items as usual Wednesday and Thursday, November 18-19, 9AM-8PM, and Friday, November 20, from 9AM-5PM.
AVAILABLE SERVICES DURING TIER 3 MITIGATION
As of Saturday, November 21, only the main foyer and the lower level Little Free Food Pantry area will be available to patrons with the following services (masks are required):
• Grab-N-Go holds pick up by appointment, 9AM-7:45PM Monday-Thursday and 9AM-4:45PM Friday-Saturday.
• Grab-N-Go pick up of print/copy/fax jobs (see library website or call for details). Requests must be in one hour before close for same day pick up.
• Passport or Notary services by appointment. All paperwork must be completed in advance except for signatures. Call for availability.
• Little Free Food Pantry, available to patrons 11AM-1PM Monday-Saturday and 5-7PM Monday-Thursday.
All virtual programming will continue as scheduled until further notice.
In addition, patrons can request new book recommendations through A New Read (children) or Personal Book Shopper (teen and adult) request forms. Staff will personally select materials, check them out and place them in the Grab-N-Go area for pick up. See library website or call for more details.
All socially distant library options can be found by clicking the Grab-N-Go image on the home page at shorewoodtroylibrary.org.
MATERIALS RETURN AS OF NOVEMBER 21, 2020
Three contactless book drops are available for patrons to return materials: the outside parking lot book drop, the exterior building book drop and the interior red book drop. Please do not try to hand materials directly to staff.
Please note that check out periods are not being extended at this time, but there are no overdue fines for late materials checked out from Shorewood-Troy Library. (Fines may accrue for items borrowed through other libraries; fees apply for lost or damaged items.)
Patrons are encouraged to call or email library departments during regular business hours with questions or to get help in placing holds or locating material.
Adult & Teen Services: 815.725.1715 or reference@shorewoodtroylibrary.org
Children's Services: 815.725.4368 or childrensdept@shorewoodtroylibrary.org